2014 Union/Cove LadyCat Softball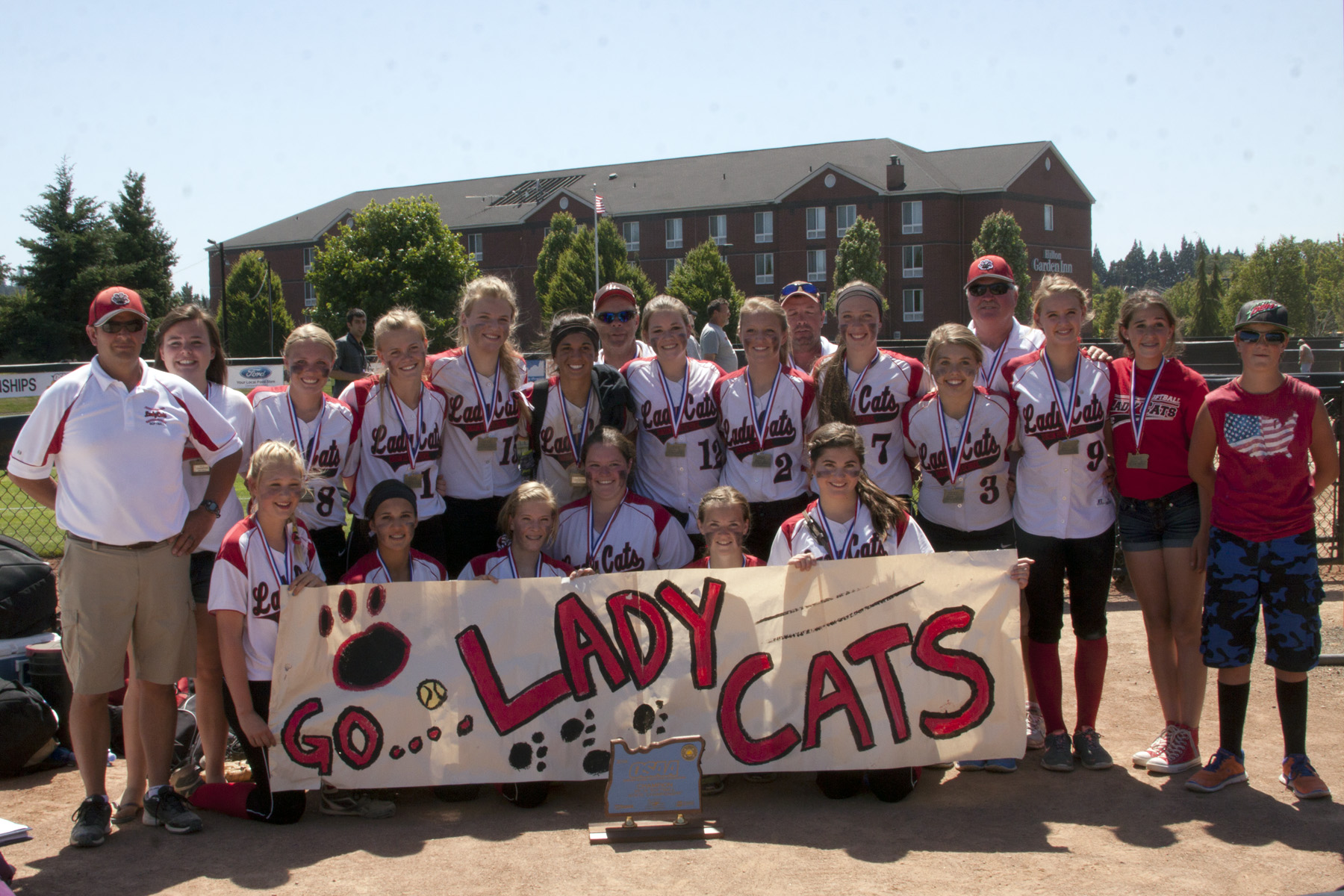 This season has been so amazing, and I have loved every minute of it whether Harley got to play or not.  These young ladies are each truly amazing people, and they have fought hard for this championship.
I'm pretty sure this girl was happier to see her daddy than she was about winning the championship.  Maybe. 🙂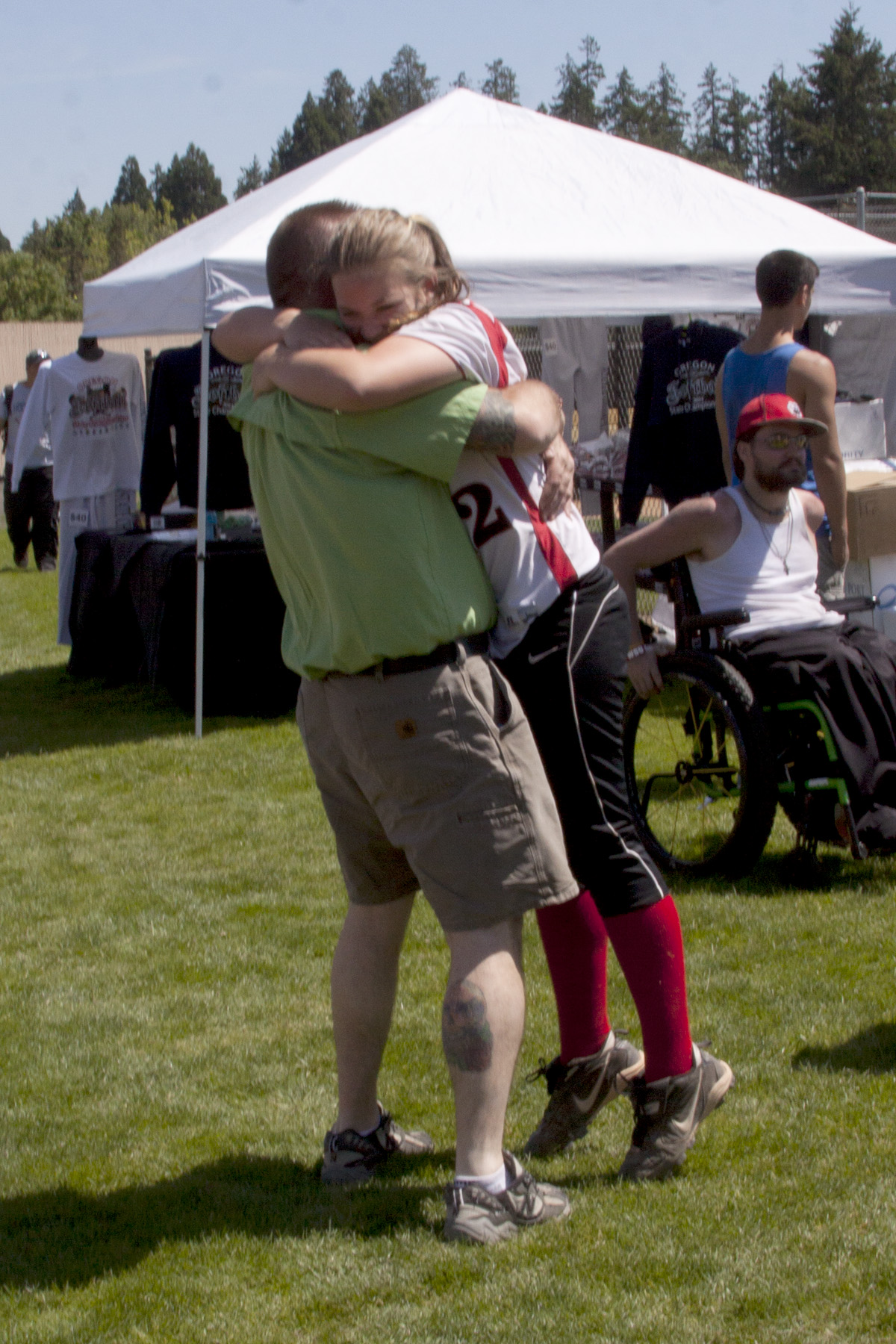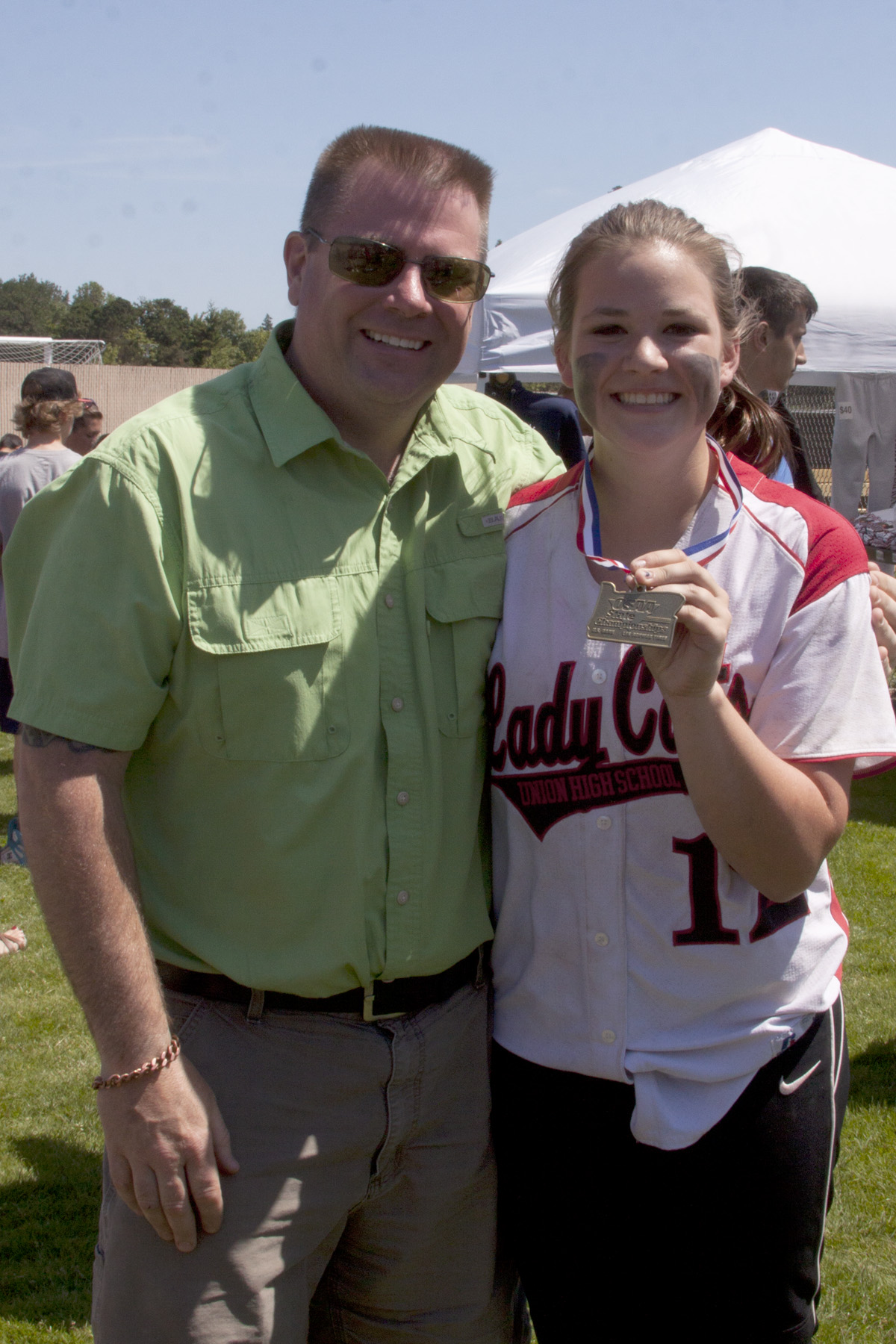 A picture with my beautiful girl.  That grin still hasn't gone away.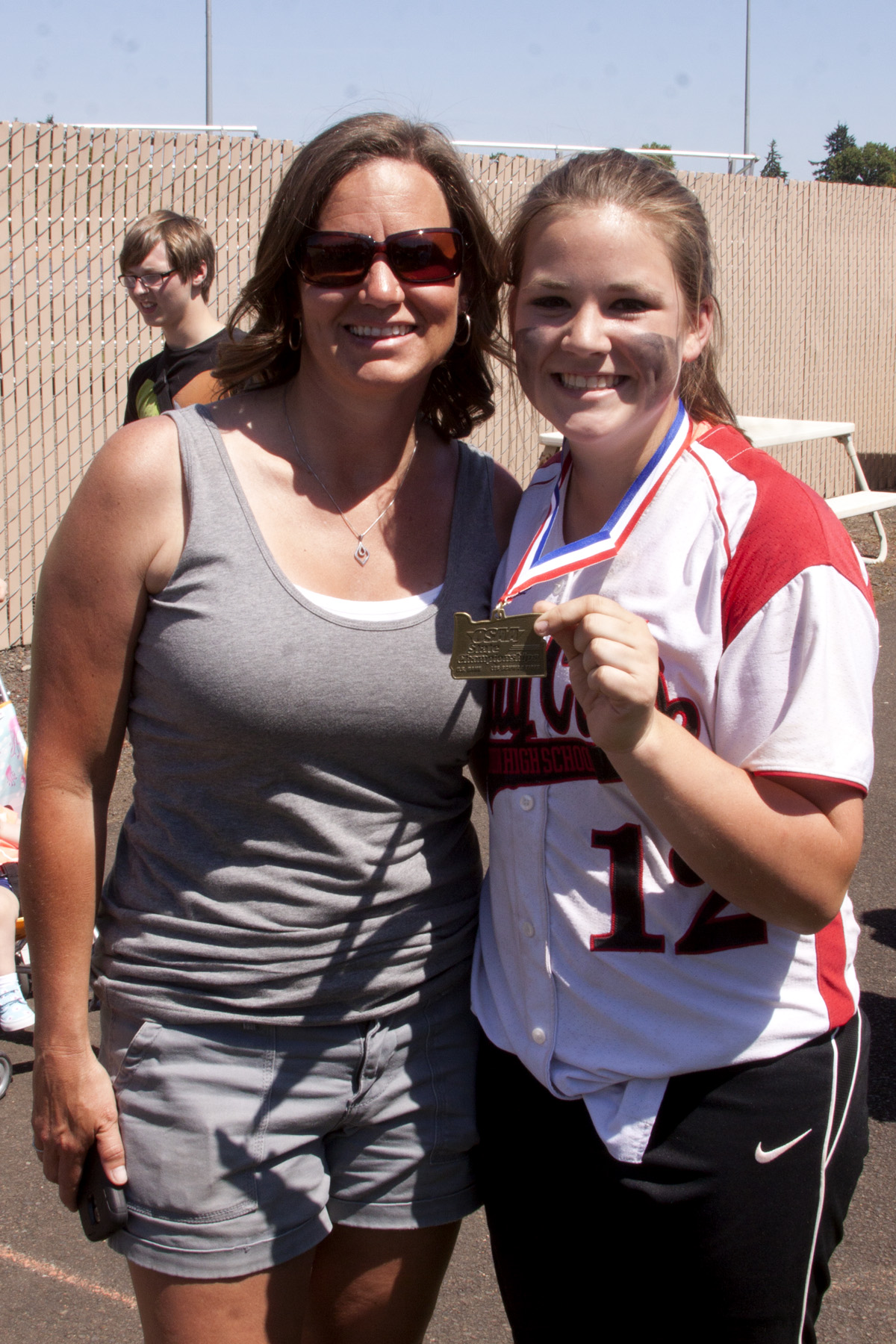 Even her big sister, Emma (who hates softball), came to watch.  She's pretty proud of her little sister, too!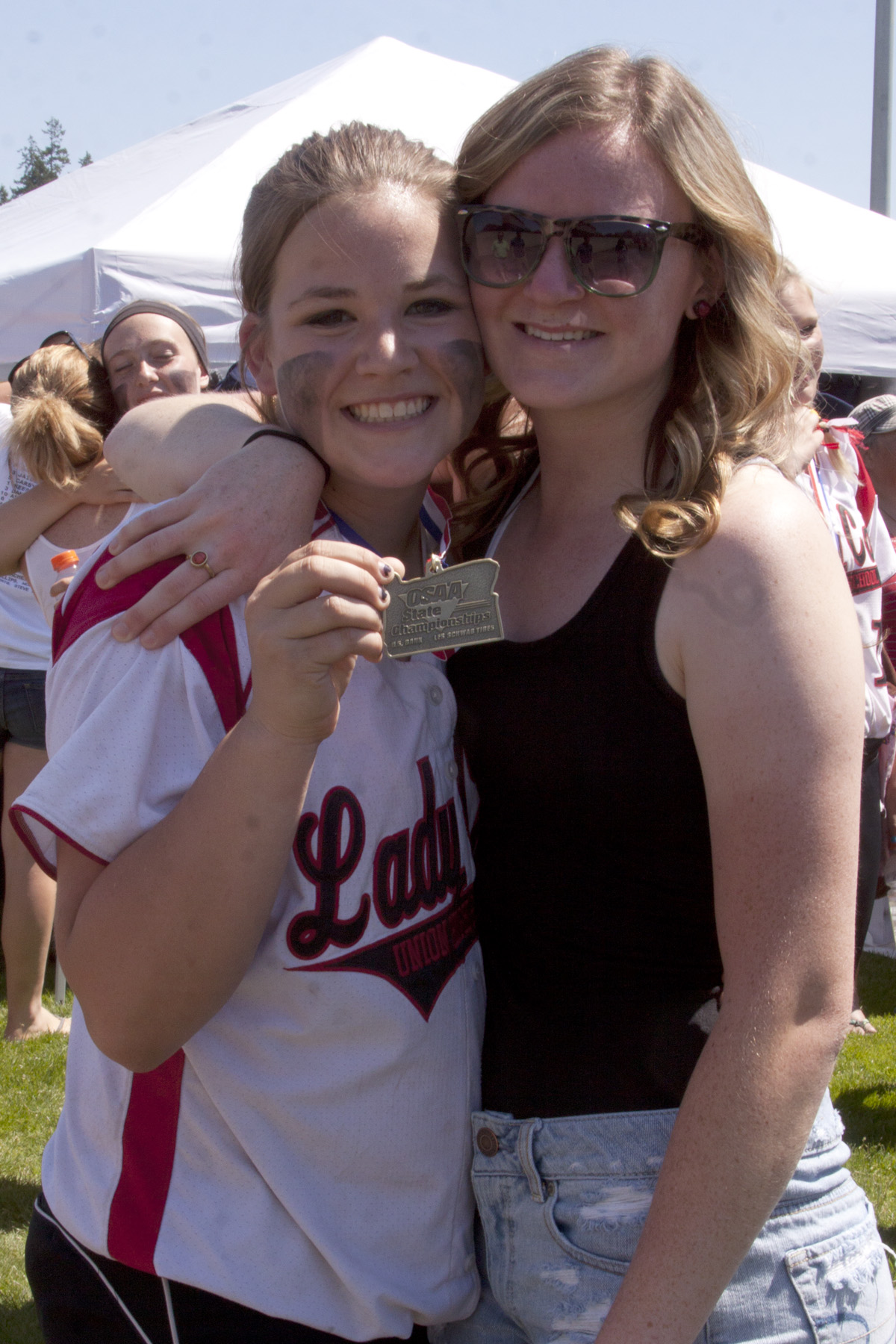 Harley has a huge fan club that encompasses most of Eastern Oregon – from Cove to Irrigon and Hermiston to Heppner.  They were all there in spirit along with the three of us!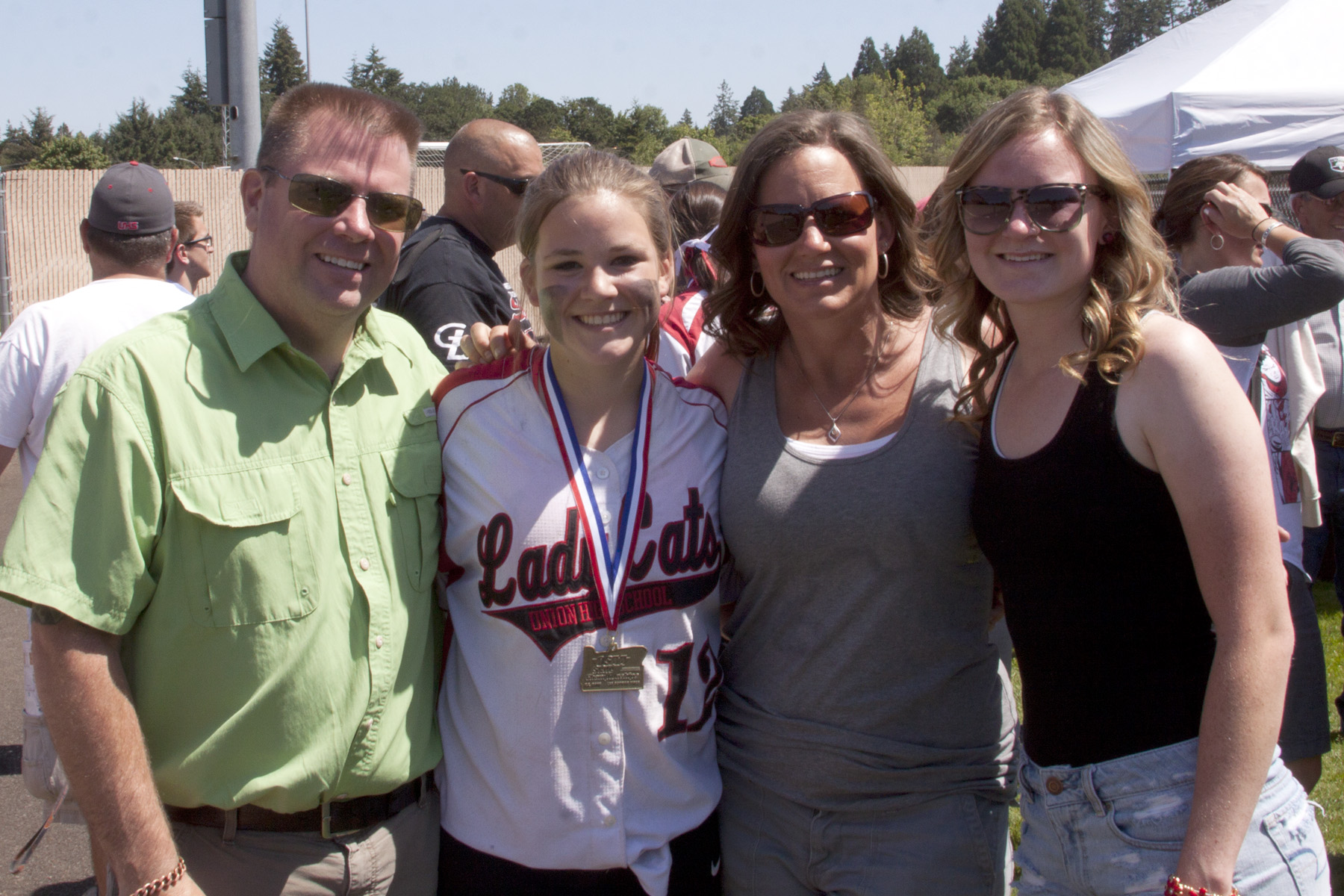 Such joy!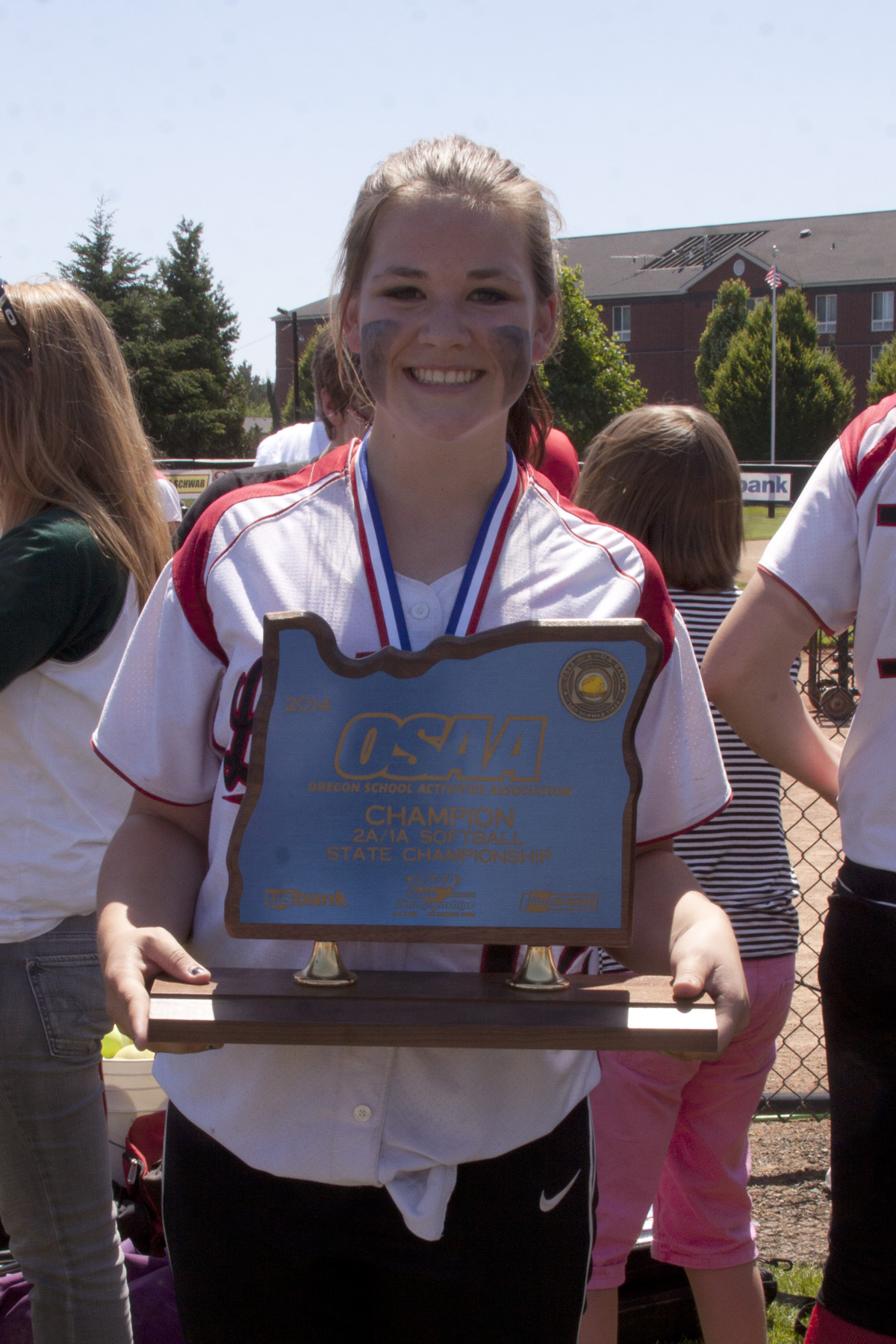 If you liked this, you may also like these posts.