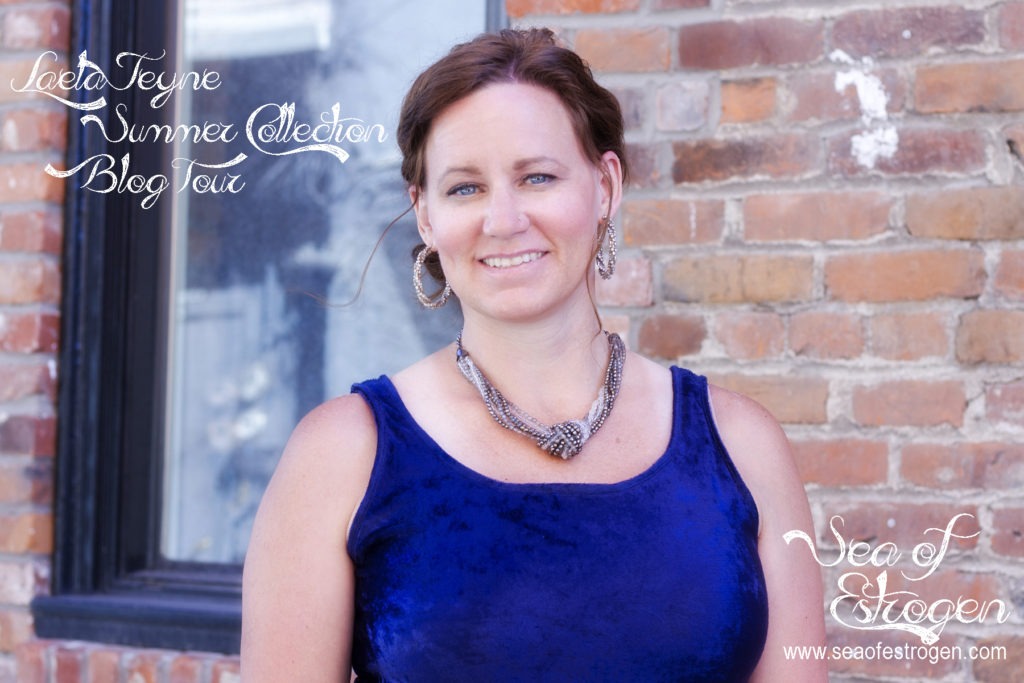 Have you heard?  Laela Jeyne Patterns is releasing a brand-new summer collection that includes patterns for women and girls!  I was selected to sew and share the Dahlia Tank Top for the pattern release Blog Tour, and I can't wait to share it with you!
I received a complimentary copy of the Women's Dahlia Tank Top pattern as part of this blog tour; however, opinions expressed in this post are 100% mine.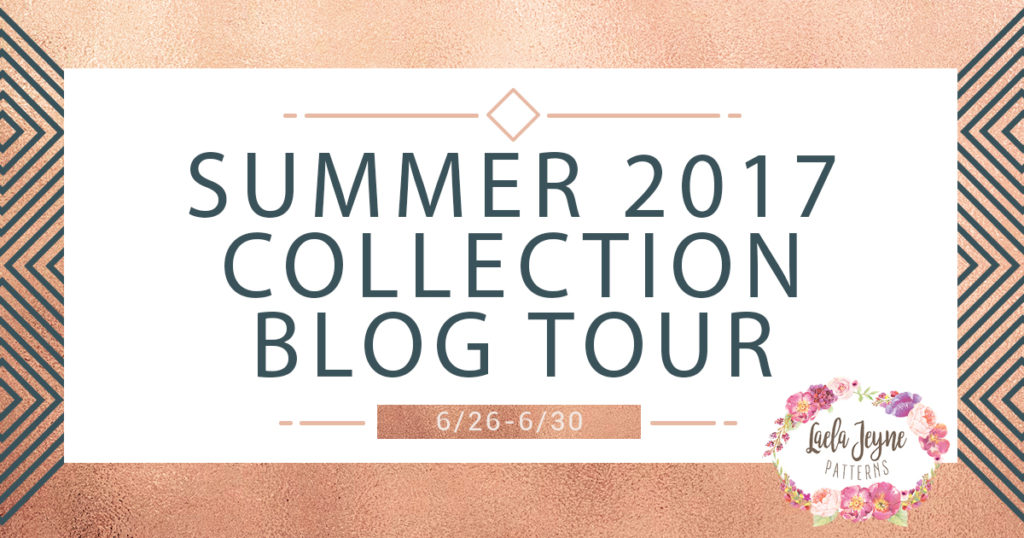 When I first received the pattern, I knew it would be a great "go-to" tank for hot summer days and to wear on hiking trips.  Then I started thinking about it a little more, and I realized how versatile the pattern is, even though it is a basic design.  I decided to highlight that with my sewing and post by making three different versions intended for different activities.
First things first, though, the Women's Dahlia Tank Top is a perfect tank top for layering or warm weather!  I love that the pattern has built in cup sizing – I have ah-hem "generous" girls, and some patterns are daunting because of the adjustments required for them to fit correctly.  The Dahlia includes cup sizes A-E in sizes XXS to 3X.  There is a perfect size for every body!
This is a beginner pattern, and the scoop neckline is finished with bindings, not bands, which provides a more professional look.  Until this blog tour, I had never sewn a knit binding, and I was a little intimidated.  The pattern instructions are clear, concise, and easy to follow.  Just look how pretty those bindings are!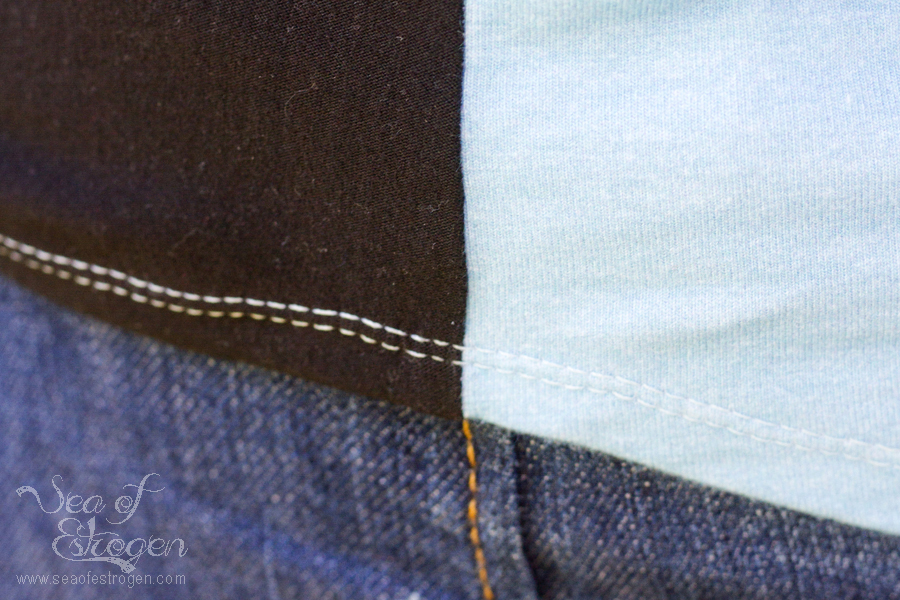 The other detail I added on all three tanks was hemming with my twin needle.  I think it gives just enough interest without detracting from the tank.
Version 1 – Ultra Casual
I used this "Adventure Awaits" panel from Peek-A-Boo Fabric shop for my casual tank.  I love being outdoors, and this tank is perfect for a quick hike or paddle in my kayak.  It is very casual (partly because of the style of the panel), and I would not wear this tank to work.
The Adventure Awaits panel is cotton/lycra, and the back of the tank is solid black cotton/lycra.
Version 2 – Casual
The fabric I used for this tank is from So Sew English Fabrics, and it is a very soft poly rayon spandex.  The floral pattern and feel of the fabric help boost the level of this tank, and it is something I would totally wear to work.  The great thing about this tank is that it can be work on its own, or layered under a cardigan or other top.  Even tough I am wearing it with denim shorts and sandals in these images, I would pair it with a pair of capri pants and short sleeve cardigan for work.
Version 3 – Date Night!
This is my favorite version of the Dahlia Tank Top!  I wanted to illustrate that tank tops could be considered dressy, so I made this one out of stretch velour from JoAnn's Fabrics.  It works perfectly paired with a pencil skirt, some chunky jewelry and heels.
The Women's Dahlia Tank Top is on sale now for only $5.00!  Get your copy now.
There are some lovely bloggers taking part in this blog tour.  If you'd like to see other Laela Jeyne Patterns, check out the other Laela Jeyne Summer Collection Tour Bloggers:
Monday
Anna's Heirloom Boutique – Swimming in a Sea of Estrogen – Olive Ashby
Tuesday
Mahlica Designs – Pear Berry Lane – Sewing with Sarah
Wednesday
Sewn at Seams – Nini and Ash – The Crafting Fiend – Sew a Piece of Joy
Thursday
I am Mami de Sofiona – Sew and Tell Project – My Heart Will Sew On
Friday
LoveThings – Idle Sunshine – Lovely for Life – Neva Couture
If you liked this, you may also like these posts.