Chiffon Challenge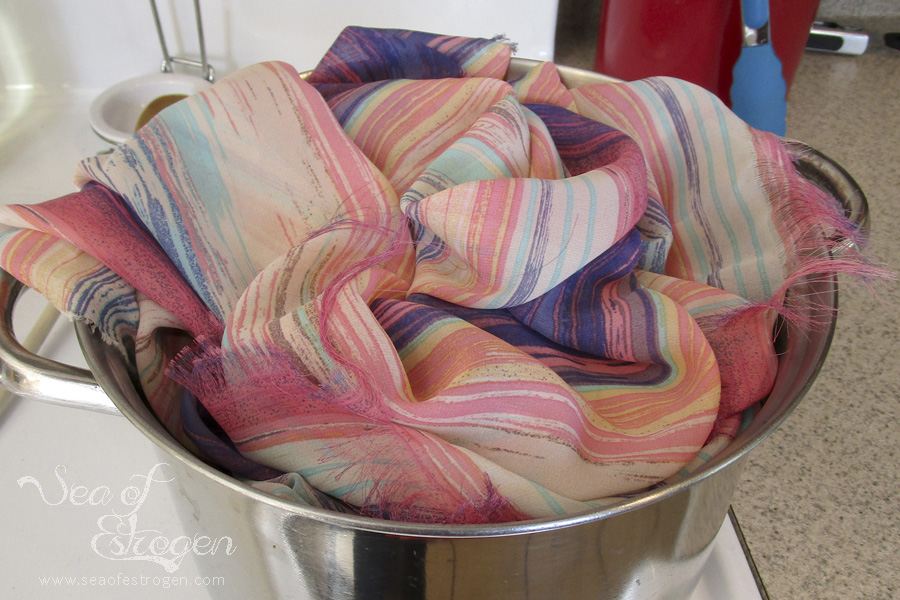 If you have ever sewn with chiffon, you know what a pain in the butt it is!  It frays very easily, it is extremely slippery, and it is difficult to maneuver.  Recently, though, I read some information that referred to soaking chiffon in gelatin to stiffen it up.  Since I was getting ready to test a blouse pattern that would be a perfect fit for some chiffon I had on hand, I decided to experiment.  Today I'm Cooking Up Chiffon.
I researched and read several different sources; however, there was no consistency between the amount of gelatin to use, so I decided to wing it.
Supplies Needed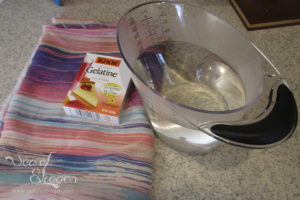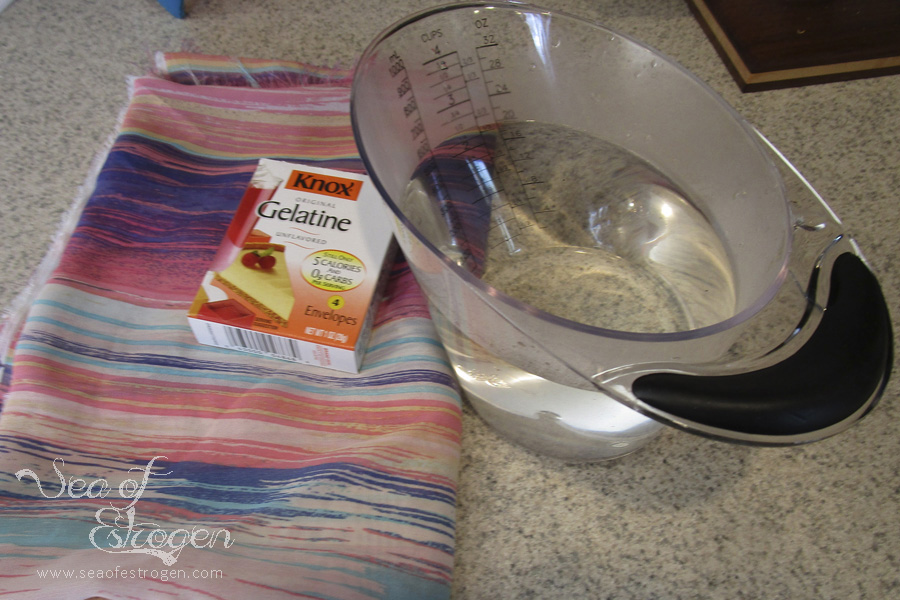 1 Box Unflavored Gelatin
16-20 oz hot water
8 quarts boiled water
Fabric Yardage
Wooden Spoon
I should note that the fabric being starched should be pre-washed and dried as it would be prior to sewing.  The piece of chiffon I used had been washed and dried in normal cycles.  In addition, I used a metal spoon for dissolving the gelatin but didn't include it in the list above.
Instructions
The first step of the process is to start dissolving gelatin in the hot water.  I used two whole packets of gelatin, so half a box.  All the tutorials I found only used a teaspoon, but I did not feel that would be sufficient for the amount of fabric I was working with.  At the same time, bring 8 quarts of water to a boil.
Once the water has boiled, remove it from the heat, and slowly add the gelatin mixture to the boiled water.  Stir well.
Add the fabric yardage to the boiled water and gelatin mixture.  Stir vigorously to ensure even coating and soaking of the fabric.  Let stand for 30-60 minutes.
Once the fabric has soaked and the water can be touched comfortably, remove the fabric, squeezing out as much extra water as possible.  Hang to dry.  The day I tried this was gorgeous, and I decided to hang the fabric outside.  Unfortunately, our backyard is currently under construction, and I don't have a clothesline, so I used the next best thing – our small apple tree.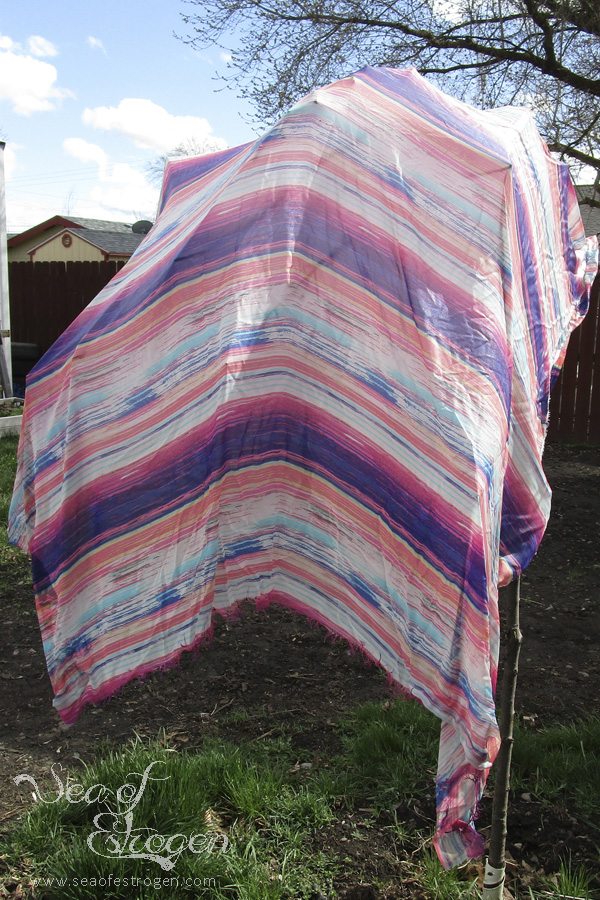 Once the fabric has dried, iron, fold and use as intended.
I have to admit that I was skeptical about whether this process would work well enough to render the chiffon stiff enough to make it easier to work with.  I was happily surprised.  The chiffon took on a texture similar to quilting cotton, just thinner.  A quick wash after sewing, and there is no sign of the gelatin.  I am left with a very soft beautiful blouse that was relatively easy to cut and construct.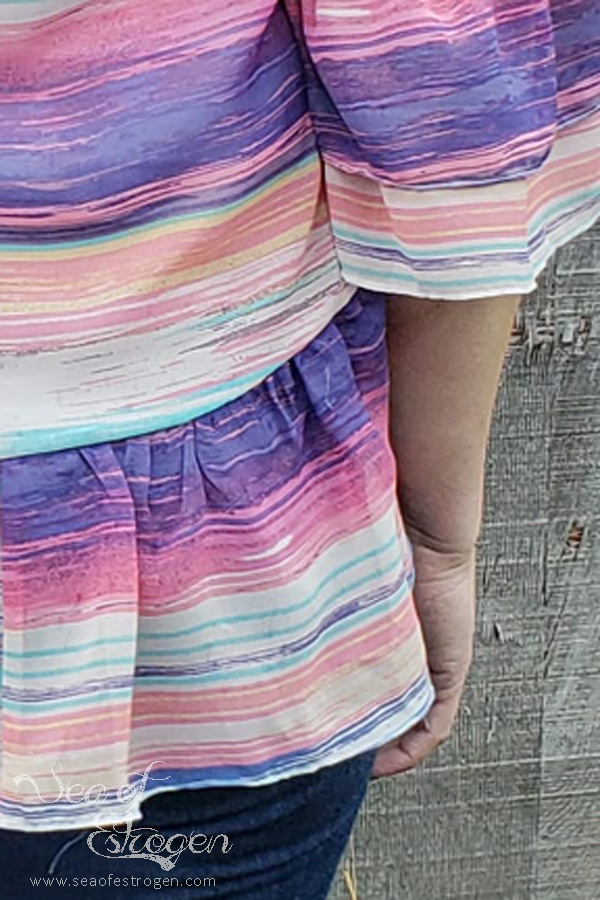 If you decide to try this, let me know, I would love to see how well it works for others.
For reference, here is a quick video showing the movement after gelatin treatment:
If you liked this, you may also like these posts.