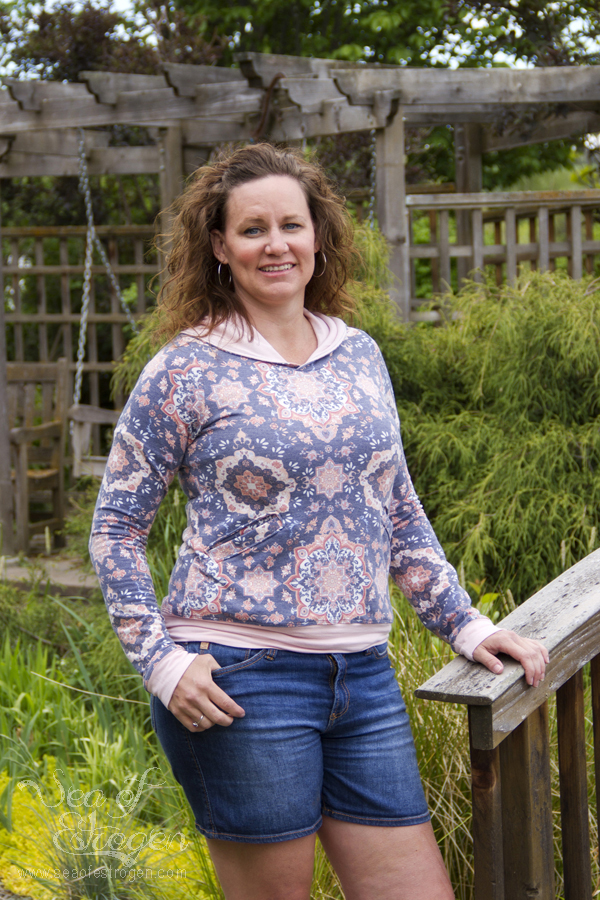 I just completed testing The Babe Hoodie pattern from Jessica Hooley of the Do It Better Yourself Club (DIBY.Club).  The Babe Hoodie is an effortless style, and the opportunity to create different versions make it a wardrobe must!
The Babe Hoodie customization options are unlimited with a variety of interchangeable options.  It comes in a pullover or zip-up with three torso lengths – cropped, jacket, and tunic.  In addition, it has six sleeve options and three pocket options.  The final option available is HUGE – if you are a nursing mama, be sure to check out the nursing add-on! The Babe Hoodie pattern comes in both misses and plus sizes.
This pattern is roomy and relaxed around the torso, armscye, and arms, which makes it suitable for multiple fabric types.  I chose to use this French Terry Boho Print with rayon spandex bands for my final version, and I love the relaxed, soft fit!
What I love the most about sewing the Babe Hoodie was how easy the instructions were to understand and interpret.  Before this pattern, I had never sewn a welt pocket, and they are daunting, believe me!  Jessica's instructions were so clear and concise that I nailed them on the first try!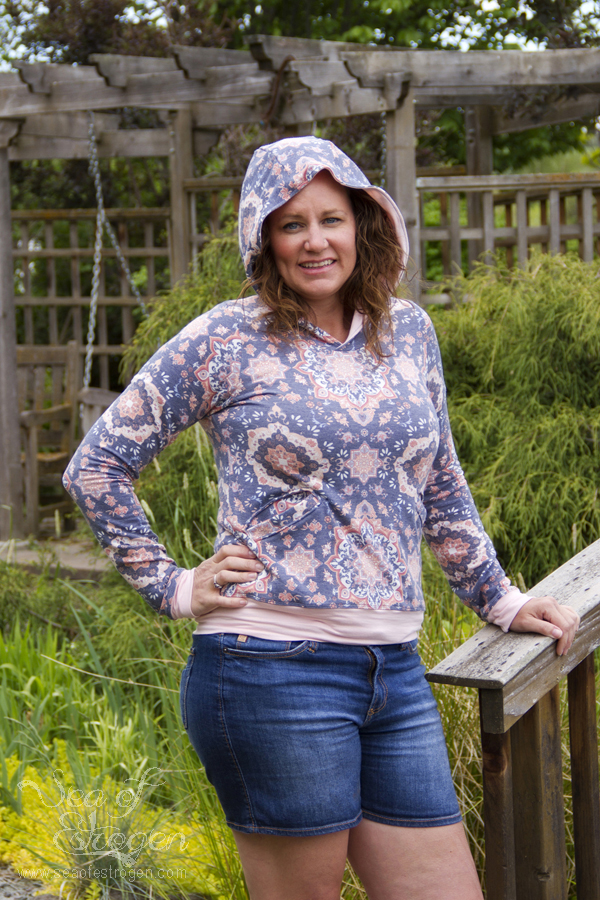 The Babe Hoodie Features
Welt, Scoop, or Kangaroo pocket options
Six sleeve options
Choice of 3 lengths – cropped, jacket, or tunic
Opportunity to customize through fabric choice
The Babe Hoodie from Jessica Hooley and the Do It Better Yourself Club is a great pattern, and it is an asset to any closet.  It is on sale beginning today, Memorial Day; grab your copy and start sewing!
If you liked this, you may also like these posts.