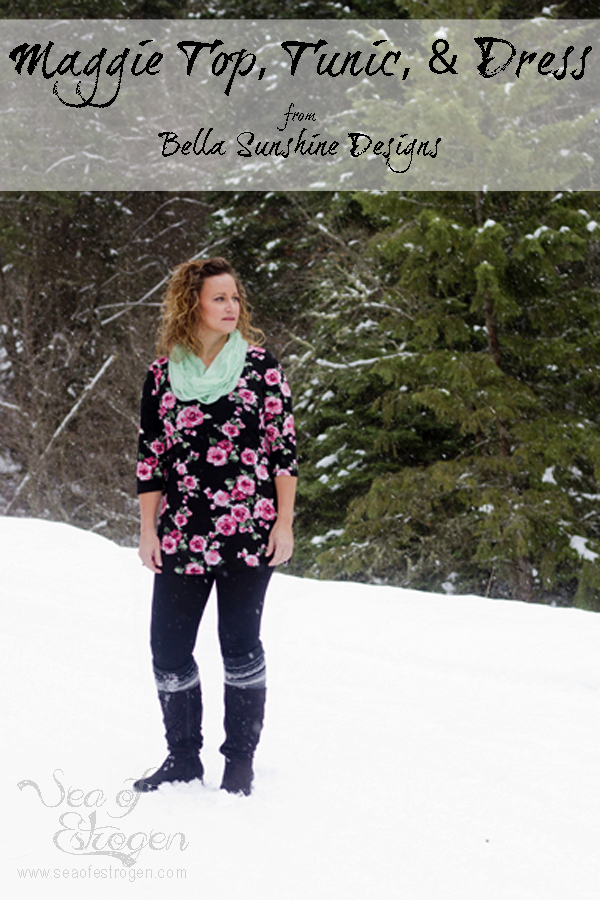 I have been part of the testing group for the new Maggie Top, Tunic, and Dress pattern from Bella Sunshine Designs. I started with the pre-testing phase through the final version of the pattern, and I made the tunic length each time.
The Maggie Top, Tunic, & Dress is a perfect addition to any seamstress' collection! Each version can be dressed up or down, and they are a great wardrobe staple.
Read on to learn about a sale for the Maggie Top, Tunic, & Dress, and for a surprise announcement at the end of the post!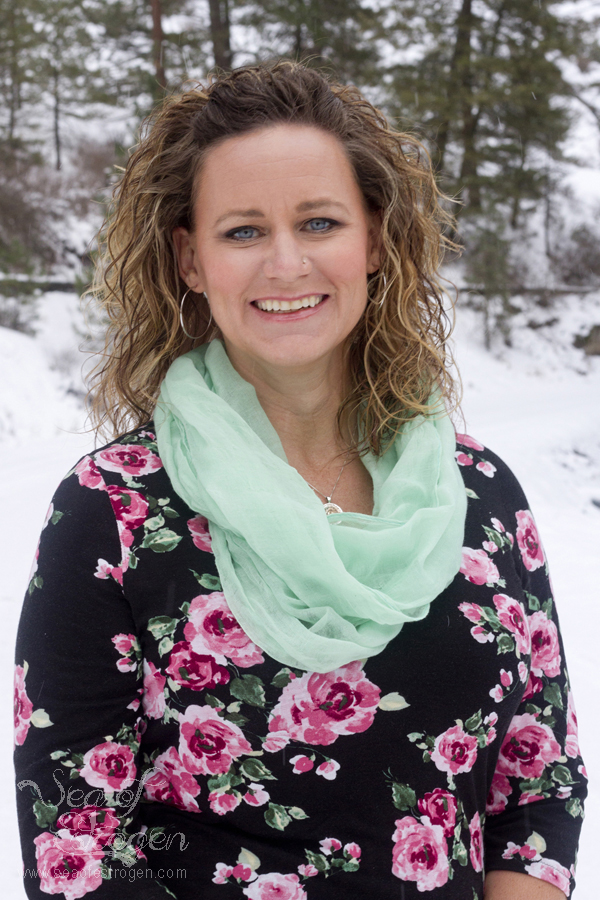 Bella Sunshine Designs is owned by Melissa Prendergast. Melissa has two daughters, and uses sewing as a creative outlet, designing adorable dresses for her daughters, Isabella and Lilliana. Eventually, she started designing patterns so others could make cute things for their little loves, as well.
The Maggie Top, Tunic, & Dress pattern is being released tomorrow, and will be on sale for $5.00 (regularly $8.95)! The sale will last through Friday, December 23rd. Grab your copy before the sale ends!
Beautiful top or cover stitching finishes off the banded neckline. There are three sleeve lengths and three hem lengths, which makes this pattern very versatile no matter what the season.
The INCLUDED bust adjustment is my favorite part of the pattern. For some reason, to me, adding my own bust adjustment has become an enigma that I just don't quite understand. I usually end up going up a size and wearing something that looks like a tent, or blending to a smaller size in the waist. It works, but it's not a great solution.
The Maggie uses 4-way or 2-way stretch knit fabric with at least 50% stretch, but no more than 75%. Suggested fabrics include medium weight jerseys with good recovery. Melissa suggests using a lightweight knit with good recovery and nice drape.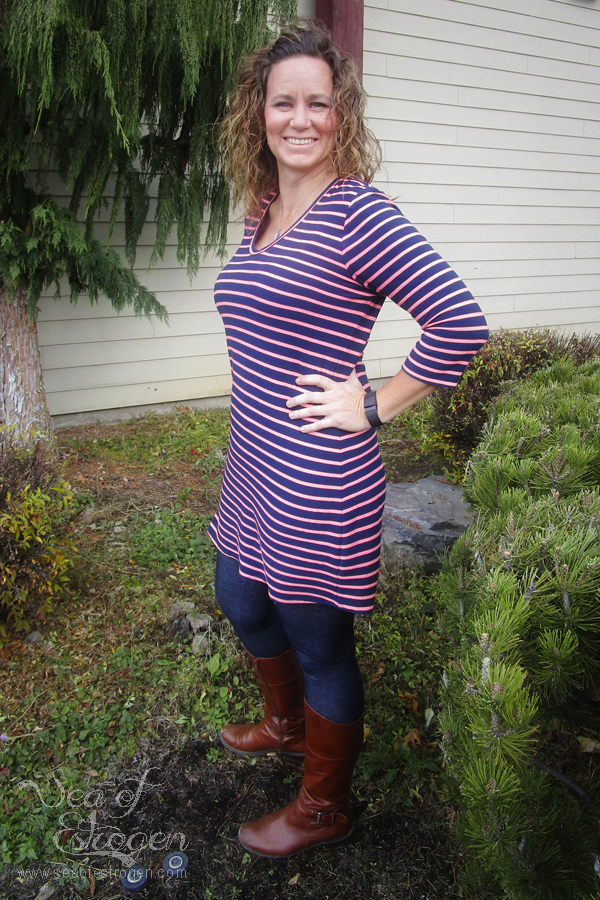 The fabrics I used include cotton/spandex (coral and red versions), Azure Tide Pool reversible knit (cream and navy), a cheap polyester/spandex (coral & navy stripe), and the final version was made from rayon/spandex/jersey (black with pink flowers). I like how they all drape and enjoy them all, but I do like the final version the best.
Now, for a fun little announcement:
Beginning in January, I will be hosting a sew-a-long for the Maggie Top, Tunic, & Dress at Sewing Pattern Testers. The sew-a-long is broken down into four segments:
Introduction, fabric preparation, and supplies
Top
Tunic
Dress
I would love to have you join me for the sew-a-long, I am looking forward to it! You can purchase the pattern now for the release sale price, or wait until the sew-a-long starts, and I will have a coupon code to share.
In addition, I have partnered with some wonderful fabric suppliers for the sew-a-long, and I will be showing you some gorgeous fabric options, as well!
If you liked this, you may also like these posts.