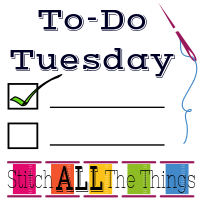 Welcome to To-Do Tuesday hosted by Christine over at Stitch All the Things!  Christine has been busy working with her Mister on moving into a new house and getting it updated, so several bloggers who participate in To-Do Tuesday have been hosting the link-up for her.  This week's linky party is hosted by Myra of Busy Hands Quilts
My list from last week included:
1.  TSNEM:  Create and Use a Bodice Sloper
2.  Sassy Librarian Blouse
3.  LARP:  Peasant Blouse
4.  LARP:  Short Sleeve Underdress
5. LARP: Breeches
I got absolutely nothing on my list done this week; however, it was a very productive week for me.
Our youngest daughter is participating in our local community theater's production of The Little Mermaid, and I am working as the Stage Manager.  The show opens the first weekend in September, so our rehearsal schedule has gotten a little crazy, and there hasn't been a lot of spare time available to sew for fun.
Reagan has several parts in the production including a chef, swan, jellyfish (the costume is AMAZEBALLS), and a tap-dancing gull.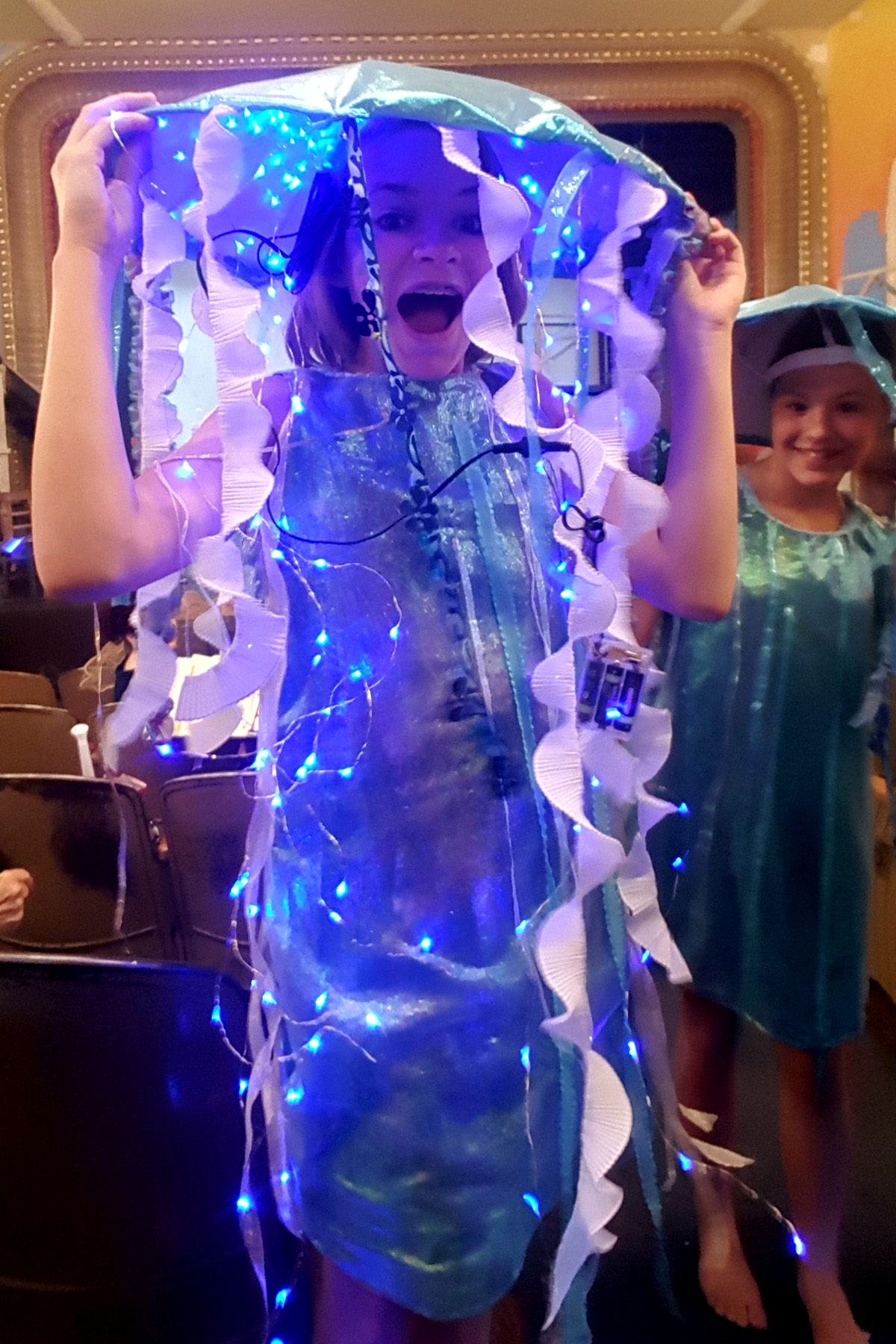 The tap dancing part is pretty unique – she had absolutely zero tap dance experience at the beginning of the summer; however, as part of the production, she has been taking a summer-intensive tap class (along with the other gulls) at a hugely discounted price.  The classes run three times a week for an hour, and then they also work on the dance and steps during normal rehearsal times.  By the end of the summer and production, she will have the skills of a dancer who has been taking classes for years, which I think is amazing!  She has said she wants to continue through the school year, and I am thrilled!
I was able to spend a little time sewing, and I made myself a Union St Tee from Hey June Handmade by Adrianna Appl.  I had some reversible knit, and I wanted to try making a reversible shirt.  I ended up having to make the neck binding twice because I completely messed it up the first time, but I love the way it turned out!  I really like that I can wear it either way and it still looks nice!  I made the size based on my measurements, but there is a lot of extra room through the rib-cage and waist, so if I make it again, I will definitely size down.
Both sides of my Union St Tee (ignore the ugly bathroom selfies).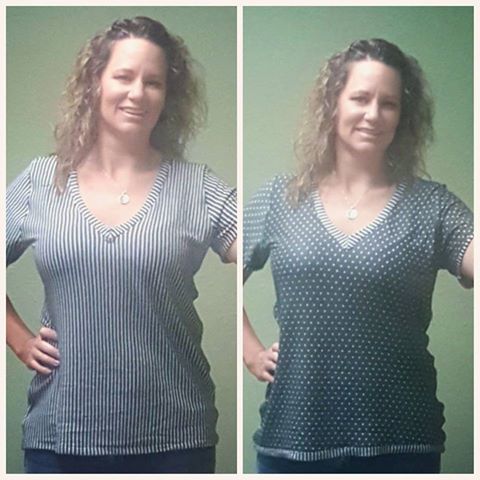 I am actually going to rearrange my list again because I am not really "feeling" sewing LARP costumes right now.  I'll get a short sleeve underdress made before we have camp in August, but for now, I'm going to take them off my list.  I do still need to complete my TSNEM project, and I think I will draft a simple pull-over blouse with the sloper.
My list for next week:
1.  TSNEM:  Create and Use a Bodice Sloper
2.  Sassy Librarian Blouse
3.  Union St Tee (size down and/or use cotton/lycra knit)
4.  San Francisco Swing Top from Sew Caroline (plum rayon knit)
5.  Sunkissed Tee from Peek-A-Boo Pattern Shop (dark teal c/l knit)
If you liked this, you may also like these posts.