*I was not compensated for this post, and all opinions are strictly my own.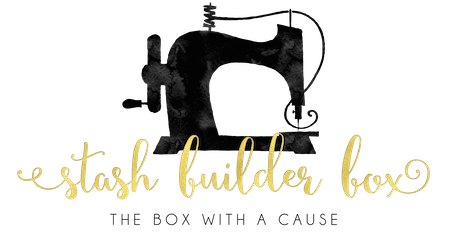 Stash Builder Box is a monthly quilting subscription box that ships worldwide.  The founder of Stash Builder Box, Amanda Kelly, developed the idea early this year.  She discovered the un-tapped potential of the monthly subscription box for the quilting market.  Amanda decided to combine her love of quilting with her desire to serve and help others by creating a monthly box of quilting goodies that also had an underlying charitable cause.  From there, Stash Builder Box was born, and 20% of the proceeds from each box sale goes toward making a quilt for a child in need.

Currently, Stash Builder Box is donating to the My Stuff Bags Foundation.  The My Stuff Bags Foundation provides comfort and a message of hope to abused and neglected children entering crisis and foster care through its unique program, My Stuff Bags.  My Stuff Bags are bright blue individual duffels filled with brand-new personal items and a warm, often hand-made "security" blanket – all theirs to keep.  Packed with items they need as they adjust to their new surroundings, My Stuff Bags provide things to do and hold during this difficult time.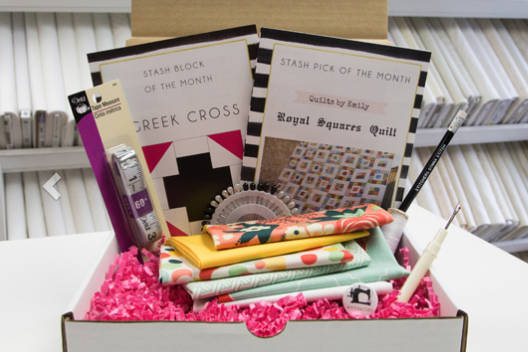 Each month, the contents of the Stash Builder Box changes, and they are filled with specially curated fabric prints, patterns, notions, and other sewing goodies.  Each box contains 3 Fat Quarters, 2 patterns, notions, and thread.  Stash Builder Box selects fabric collections from Cloud 9, Art Gallery, Riley Blake, and more!  Even more fun, every month, Stash Builder Box holds a vote on their Instagram where you get to vote for two of the main prints that will be in your box!
Stash Builder Box has several different purchasing options, and there are no membership fees or contracts.  Because the box is a monthly subscription, it can be cancelled or paused at any time.  Current purchase options include:
| | |
| --- | --- |
| Month to Month | $ 23.99 + shipping |
| 3 Month (save $1.98) | $ 69.99 + shipping |
| 6 Month (save $8.95) | $134.99 + shipping |
| 12 Month (save $26.89) | $260.99 + shipping |
Gift certificates are also available in any amount from $25-$250.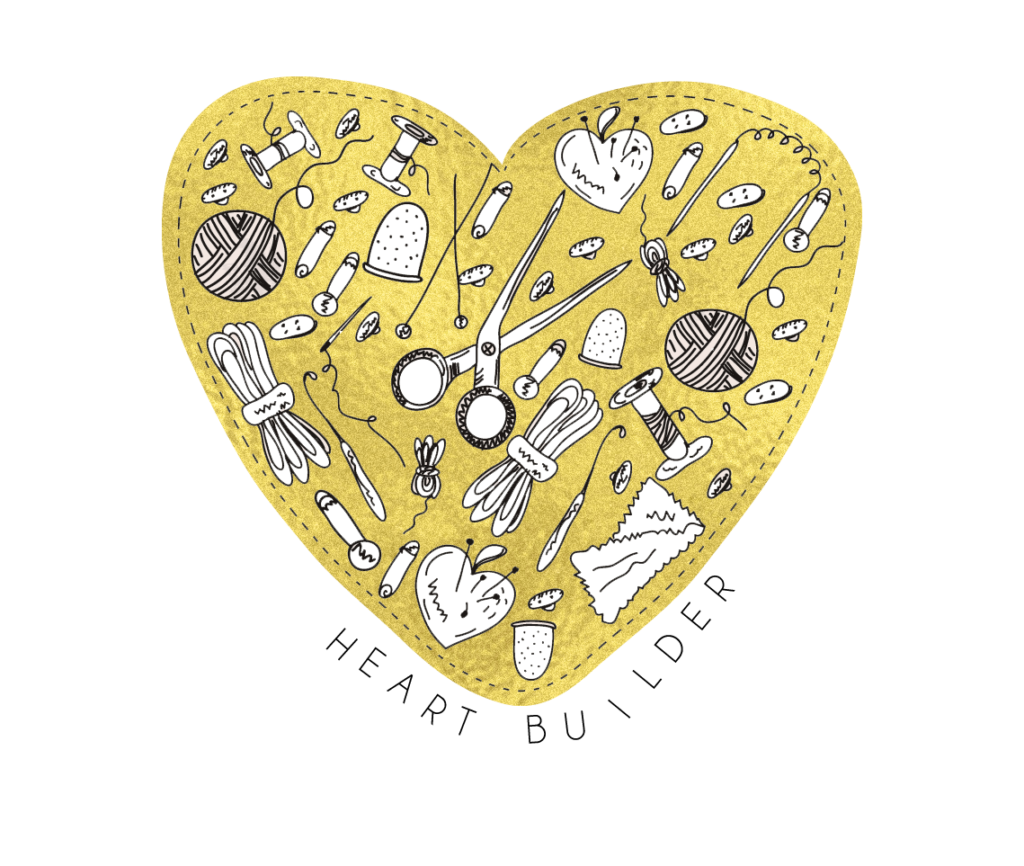 As part of the Stash Builder Box donation program, Amanda also founded Heart Builders, which is an official team of volunteers who contribute their time, energy, and sewing machines to help start and finish quilts.  The Heart Builders team included quilt top makers (that's me!) and long arm quilters, and the process is very simple.
Quilt top makers are sent a quilt top kit that includes a return mailing label and quilt top care instructions.  The makers have 4-6 weeks to finish their quilt tops and return them.  After the maker returns the quilt top, it is sent to a long arm quilter to complete the quilt. Once the quilt is finished, it is sent to the My Stuff Bags Foundation for inclusion in the My Stuff Bags program.  Volunteering as a Heart Builder is a great way to be directly involved with the donated quilts, and it is a great way to give back to those in need.
If you don't have the time to spare but are still interested in helping, Stash Builder Box is always accepting donations (pet hair free from a non-smoking home) of any finished quilts, quilt tops, batting, thread, and/or fabric.  They accept quilts as small as Crib Size to as big as you would like to send fabric larger than a Fat Eighth (9″ x 21″).
Donated items can be sent to Stash Builder Box; 7206 South 900; East Midvale, Utah 84047.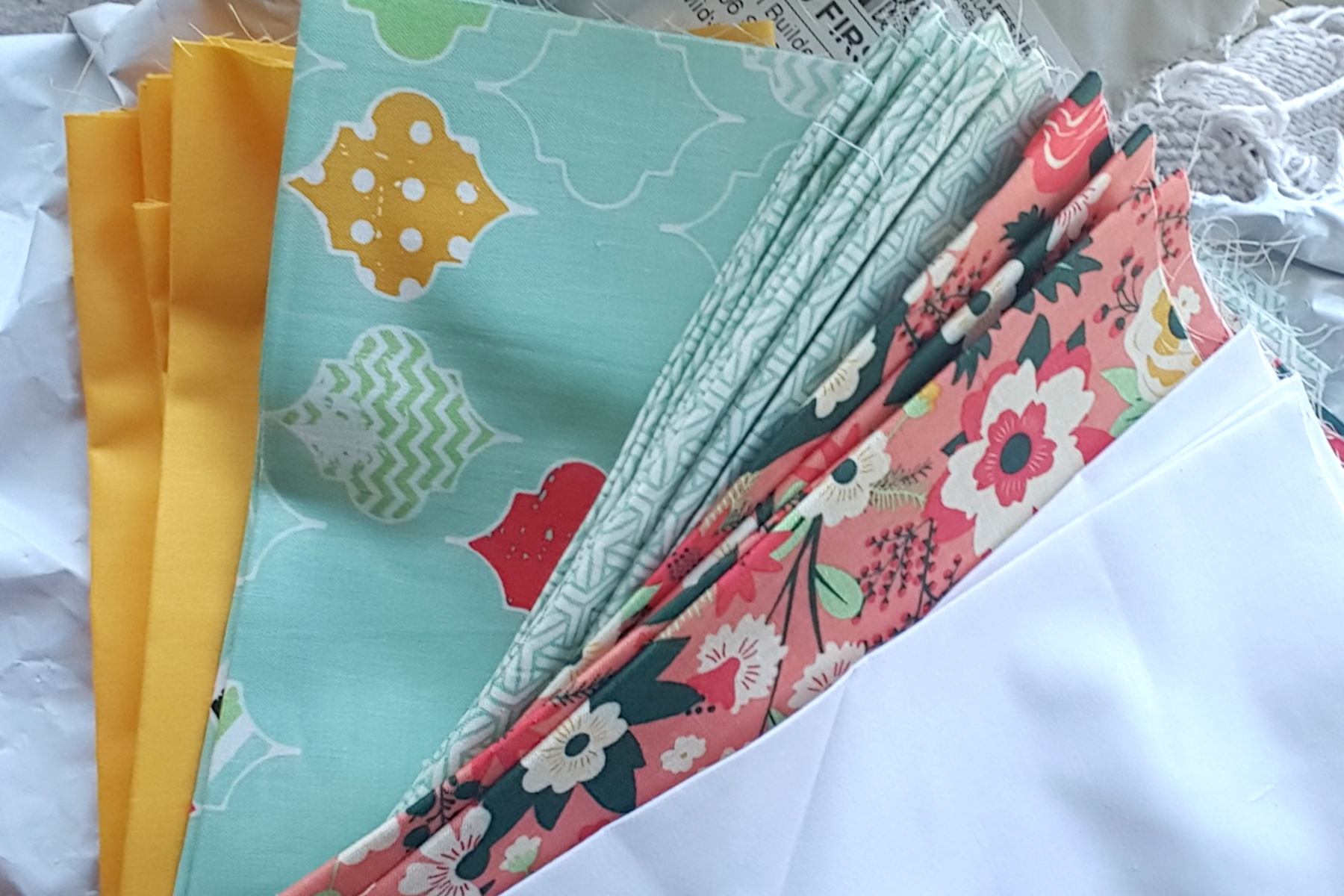 Unfortunately committing to a monthly subscription is not in the budget right now.  With home renovation projects, a senior in high school, and two other busy teenagers, any extra money is quickly swallowed up.  I did want to find a way to help and give back, so I joined the Heart Builders team as a quilt top maker.  I am thrilled and excited because my first quilt top kit arrived this week!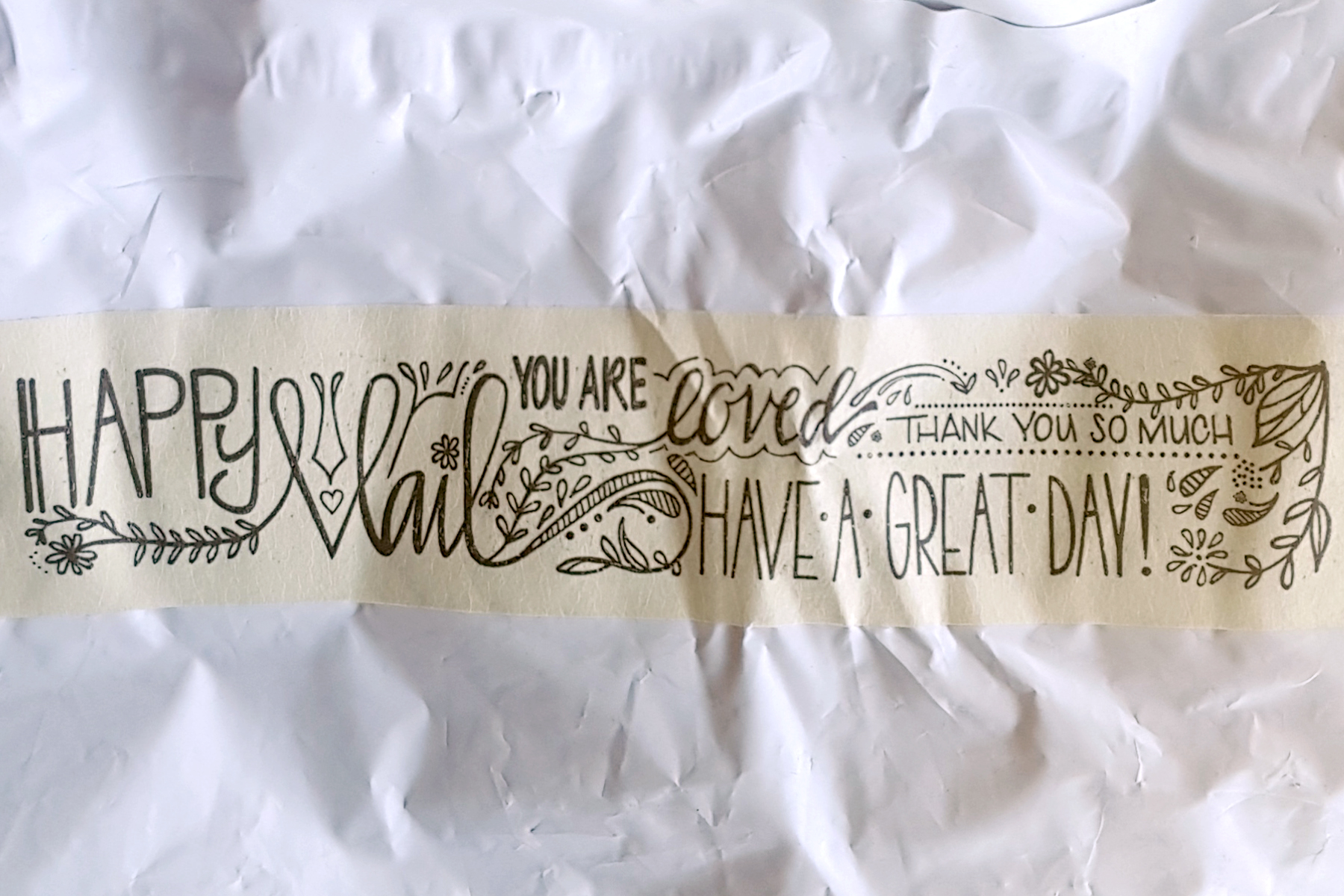 I absolutely love the tape on the outside of the package – it truly is happy mail!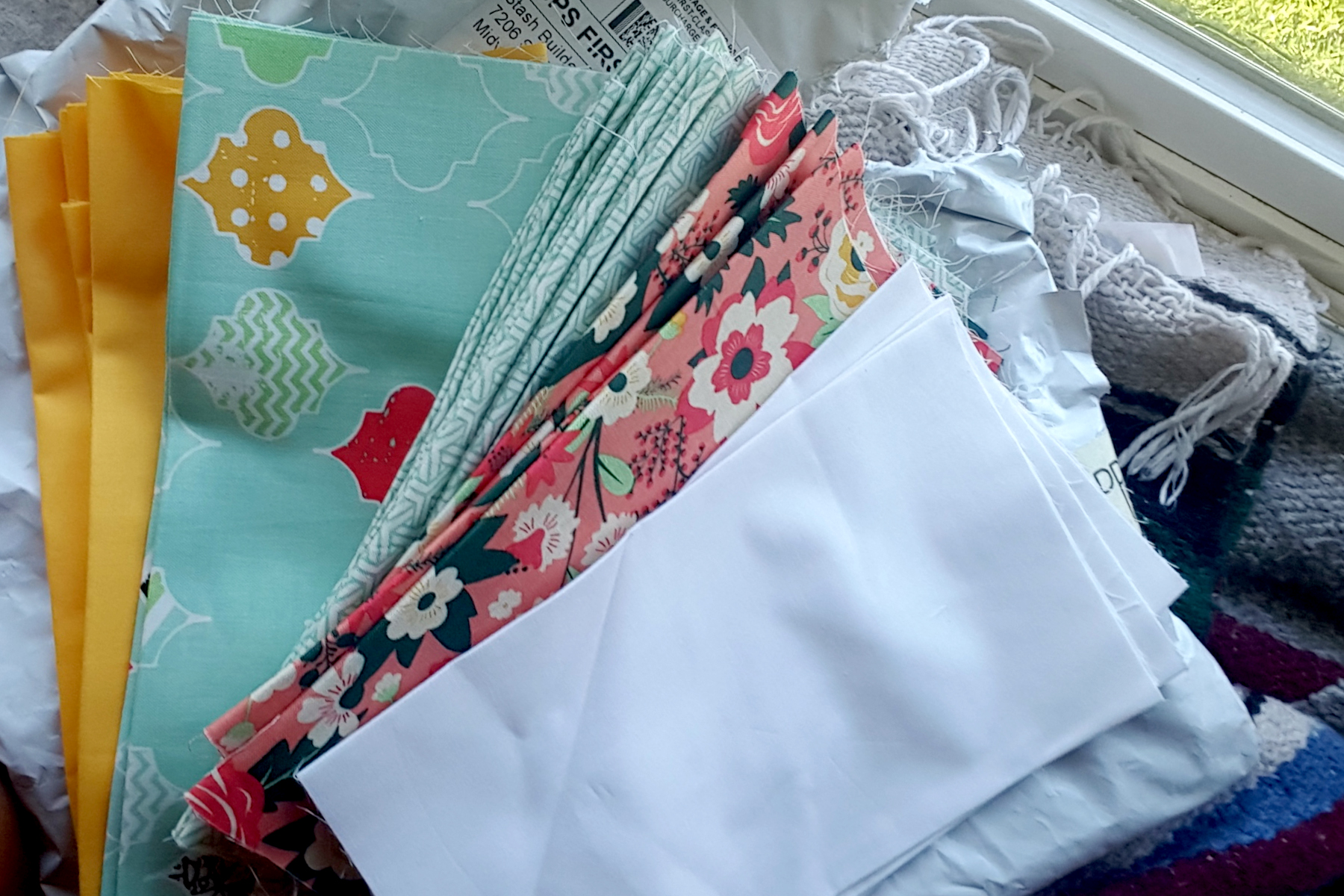 These are the fabric pieces I received in my kit – aren't they just beautiful?  I haven't decided what type of quilt pattern to make from them, but I can't wait to get started!  I was surprised when the package arrived because I wasn't quite expecting it yet, so I haven't really thought of what type of quilt pattern I am going to make.  I am thinking something with half square triangles this time since it's my first and I didn't have a lot of time to pre-plan.
If you have a chance, pop on over to Stash Builder Box and see what it's all about.  You won't regret it, I promise!
If you liked this, you may also like these posts.