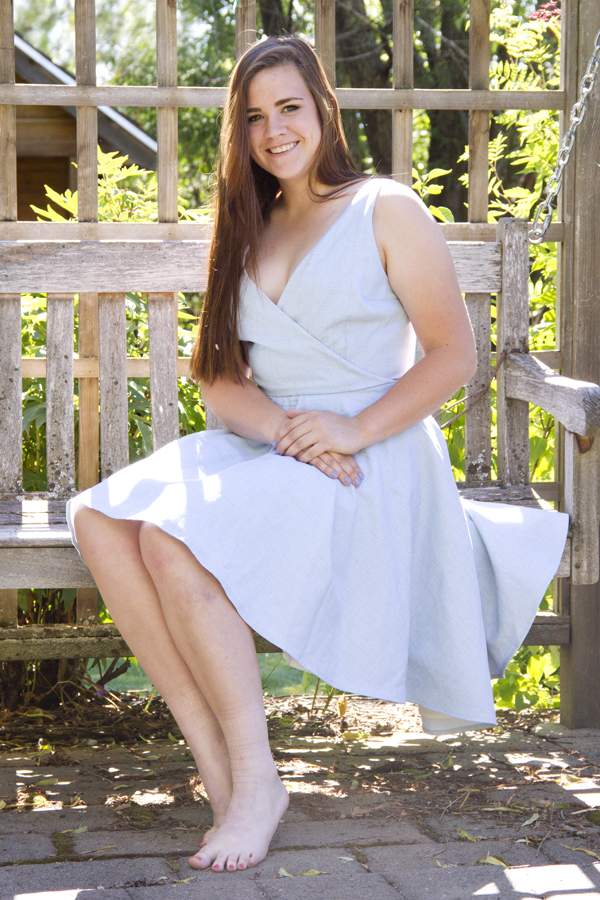 Harley asked me to make her the Flora Dress from By Hand London earlier this spring, and she wants to be able to wear it for some of her senior pictures this summer, so I added it to my  2016 Quarter 2 Finish-A-Long list.
I originally bought the Flora Dress pattern from By Hand London last fall with the intention of using it to make myself a dress for Emma's wedding; however, due to some unfortunate circumstances I ended up with a large credit at a dress store, and in order to keep it from going to waste, I purchased a dress there to wear to the wedding.  Harley picked out the fabric and lining from fabric I had in my stash (yay for stash busting!), and she taped together and cut out the pattern for me.  I laid out the fabric, pinned the pattern to it, and Harley did all the cutting out.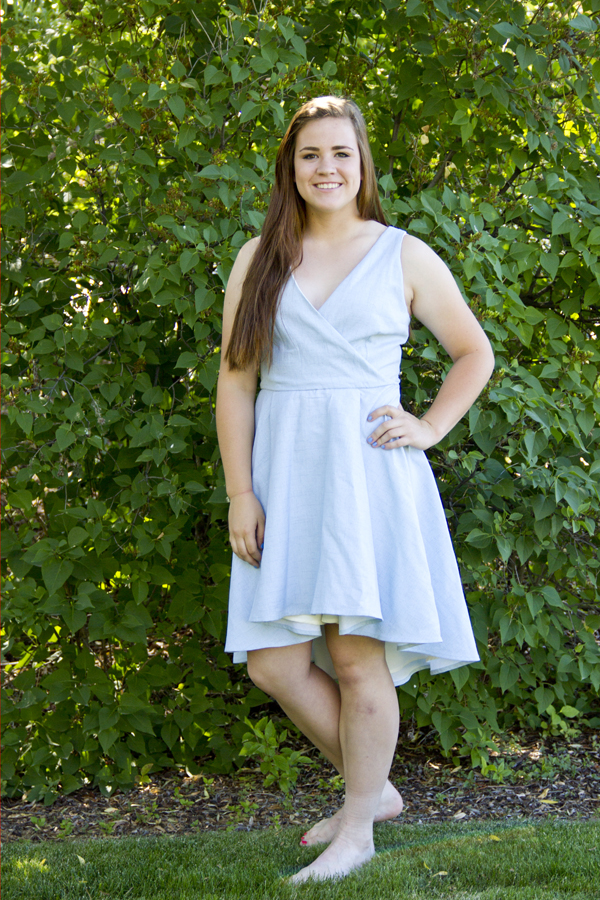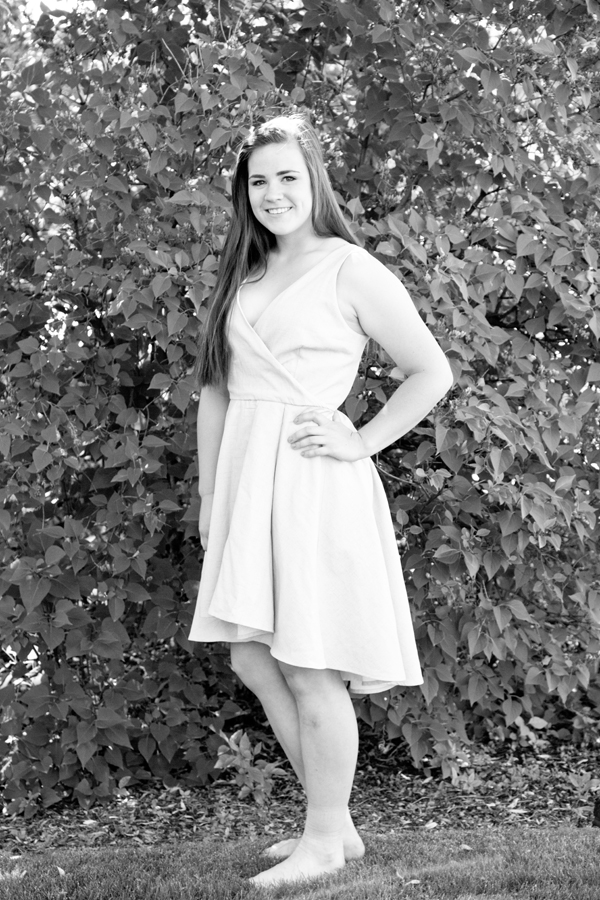 The one thing I didn't think about was fitting the pattern.  I have not sewn anything other than knit tops or skirts for Harley for years, and I should have made a muslin.  Harley has a broad back – ask her and she'll tell you she has linebacker's shoulders.  I didn't take that into account when I made the dress, but it ended up not being a problem; the dress fits perfectly across the back.  The problem is that the front of the bodice has some gaping in weird places, and it will need to have some alterations done to it.  Unfortunately, I don't know anything about alterations, so I may have to call on one of my seamstress friends to help out.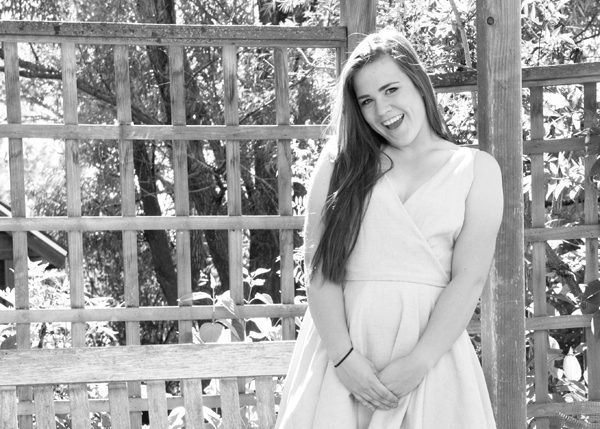 I have sewn patterns with linings before, but I have never sewn a dress that was fully lined.  This was also the first time I have ever sewn a hi-low hem, and I had to be really careful with the lining to make sure I put it in the right direction and it looked nice!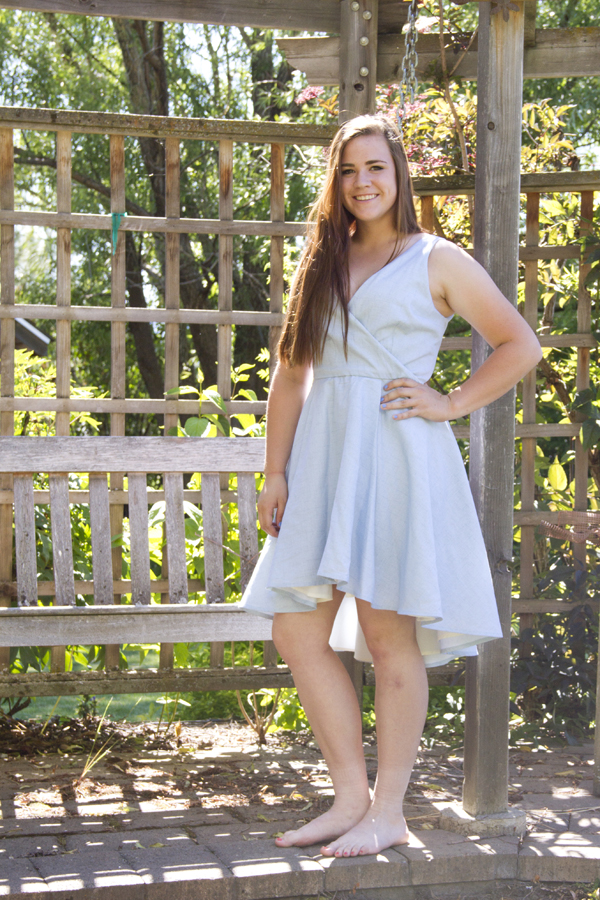 I love the way this dress finishes out, and I think it will be really versatile for Harley.  She can wear it in the summer with a cute pair of sandals for something casual, but it can be dressed up and worn for a nicer occasion, as well.  She is my hard-core sports-girl/tomboy (Notice the scar on her knee from sliding during softball?), and I can actually see her wearing this with one of her pairs of Vans and pulling it off magically!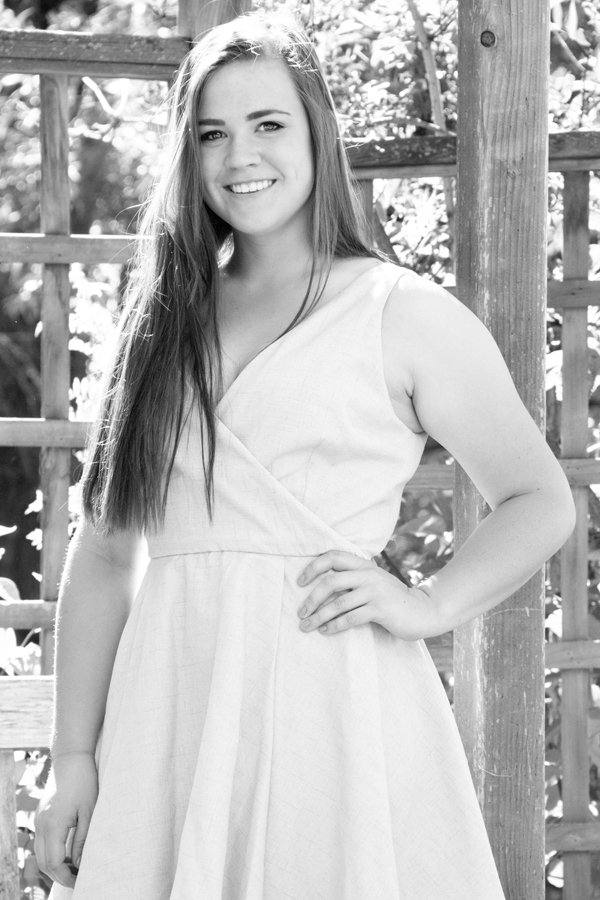 Other than the weird-fitting bodice, the dress fits beautifully, and she loves it!  I am just absolutely thrilled that my 17-year-old daughter still wants me to sew for her!  So, with this dress, I have finished THIRTEEN projects off my Finish-A-Long Quarter 2 Project List, and I have several more in progress!
If you liked this, you may also like these posts.