I purchased the book On The Go Bags when it released in January, and I was immediately interested in making several of the bag patterns featured in the book; however, I have never really made bags or used bag hardware, so I was pretty hesitant about trying one.  Then, a few weeks ago, the authors of the book announced they were having a Sew-A-Long for the Airport Sling, which is the exact bag I had thought about starting with, so I grabbed some fabric from my stash and got started!
I used a neutral fabric for the bag exterior – white with a tan stripe pattern, and for the lining fabric I used a solid salmon color and a floral piece, as well.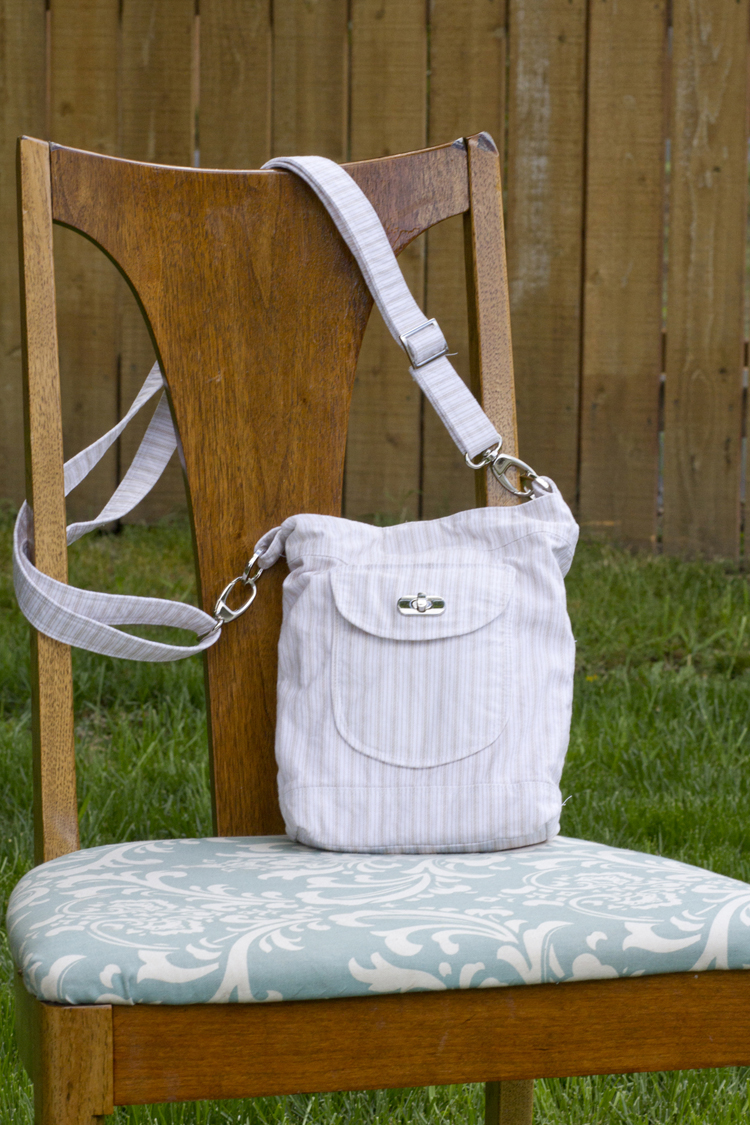 Having never used bag hardware before, I was very nervous about attaching the twist clip for the pocket on the back side of the bag, but Janelle's instructions were straight forward and easy to follow!  Easy peasy!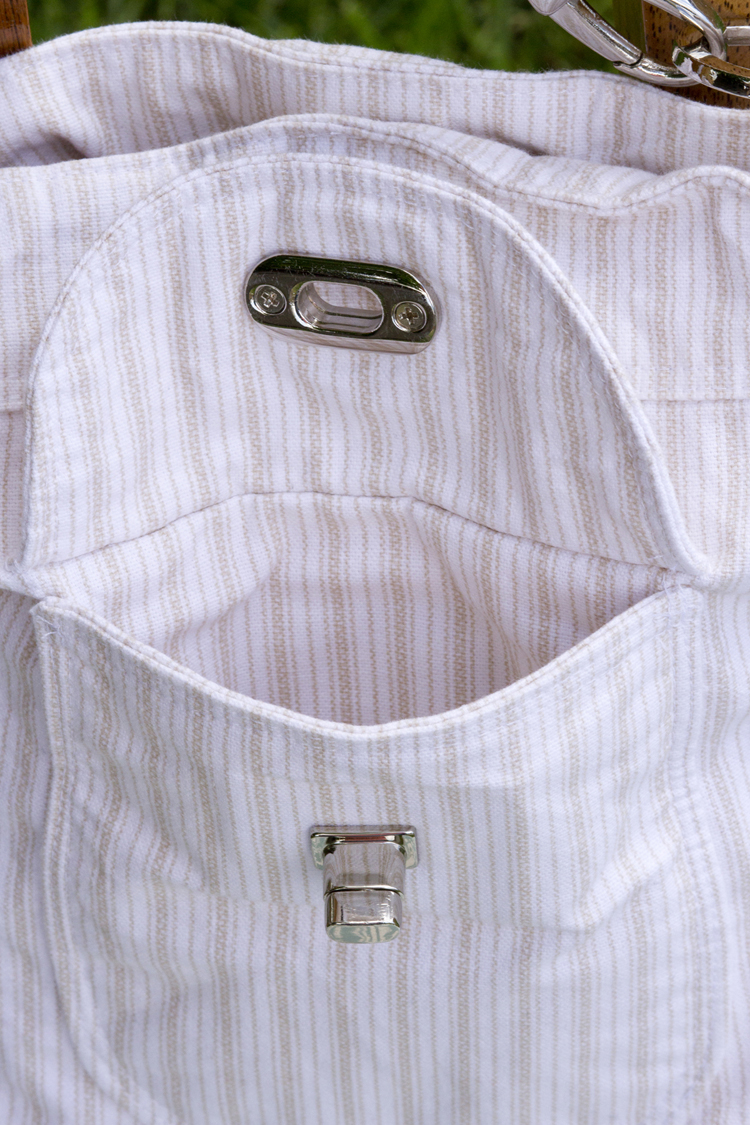 The front side of the bag included a zippered pocket with an additional slip pocket for credit cards and a pen pocket.  To be honest, I really struggled sewing the second piece of fabric (the floral lining) to the zipper, but I really think it was my lack of sleep and frustration that caused the problems more than anything.  After a good nights' rest and a day away from the project, the zipper went in lickety split!
I could have used just the salmon colored fabric for the lining, but I wanted to add a little surprise here and there, so that is why I chose to include the floral fabric.  I love the little bit of interest it gives.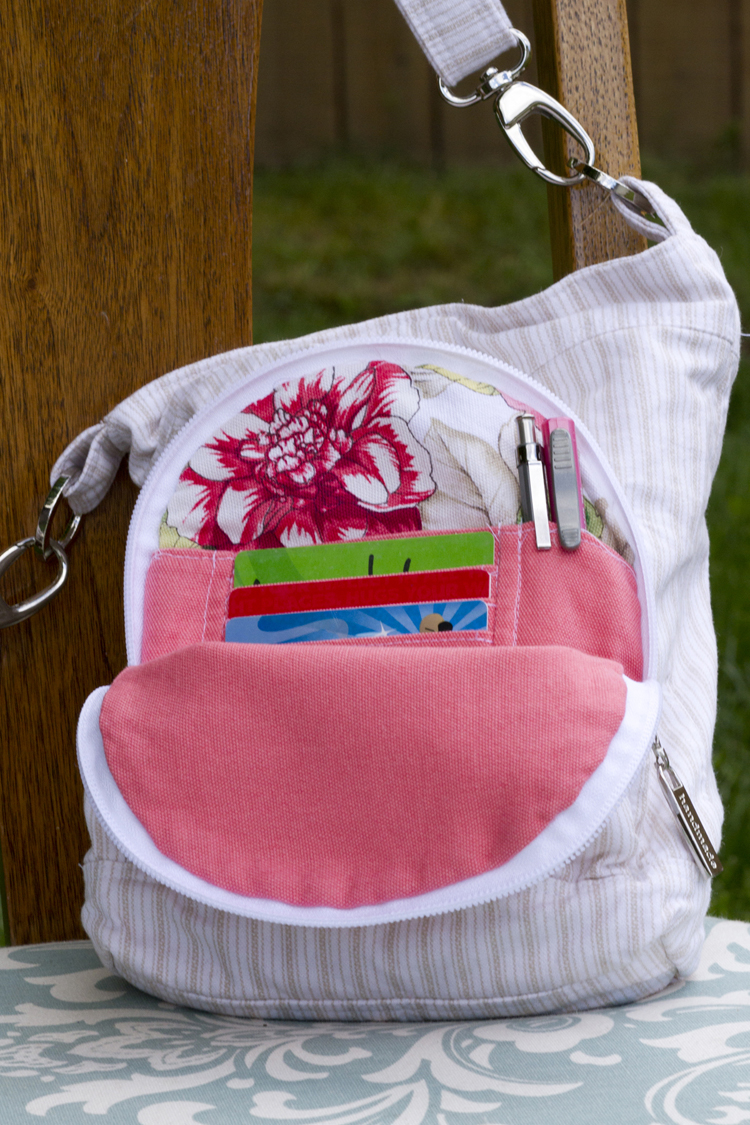 I made the pattern exactly as written except for one thing – I wanted a pop of the floral fabric on the inside of the bag, as well, so I added two more slip pockets.  one is divided exactly in half, and the other, I split off center so my cell phone would fit perfectly in it.
After inserting the twist clip on the exterior pocket, the instructions for the magnetic closure on the main portion of the bag were an absolute breeze to follow!  I did purchase all the bag hardware from Janelle's store – Emmaline Bags, and I am very impressed with the quality of everything I purchased!  They are heavy-duty, and definitely won't be damaged through day-to-day use!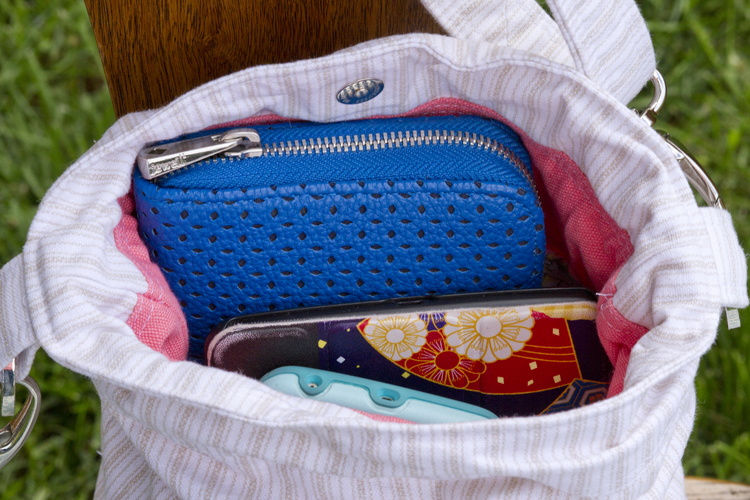 This bag is the perfect size for running errands or chasing the girls at all their activities.  I am able to fit my wallet, e-reader, and phone in the interior pocket easily (it even closes with extra room)!  It is going to be the perfect bag for all our summer activities!
If you have been on the fence about sewing bags, I would totally recommend this book!  I am a convert, and I can see many more bags in my future!
If you liked this, you may also like these posts.