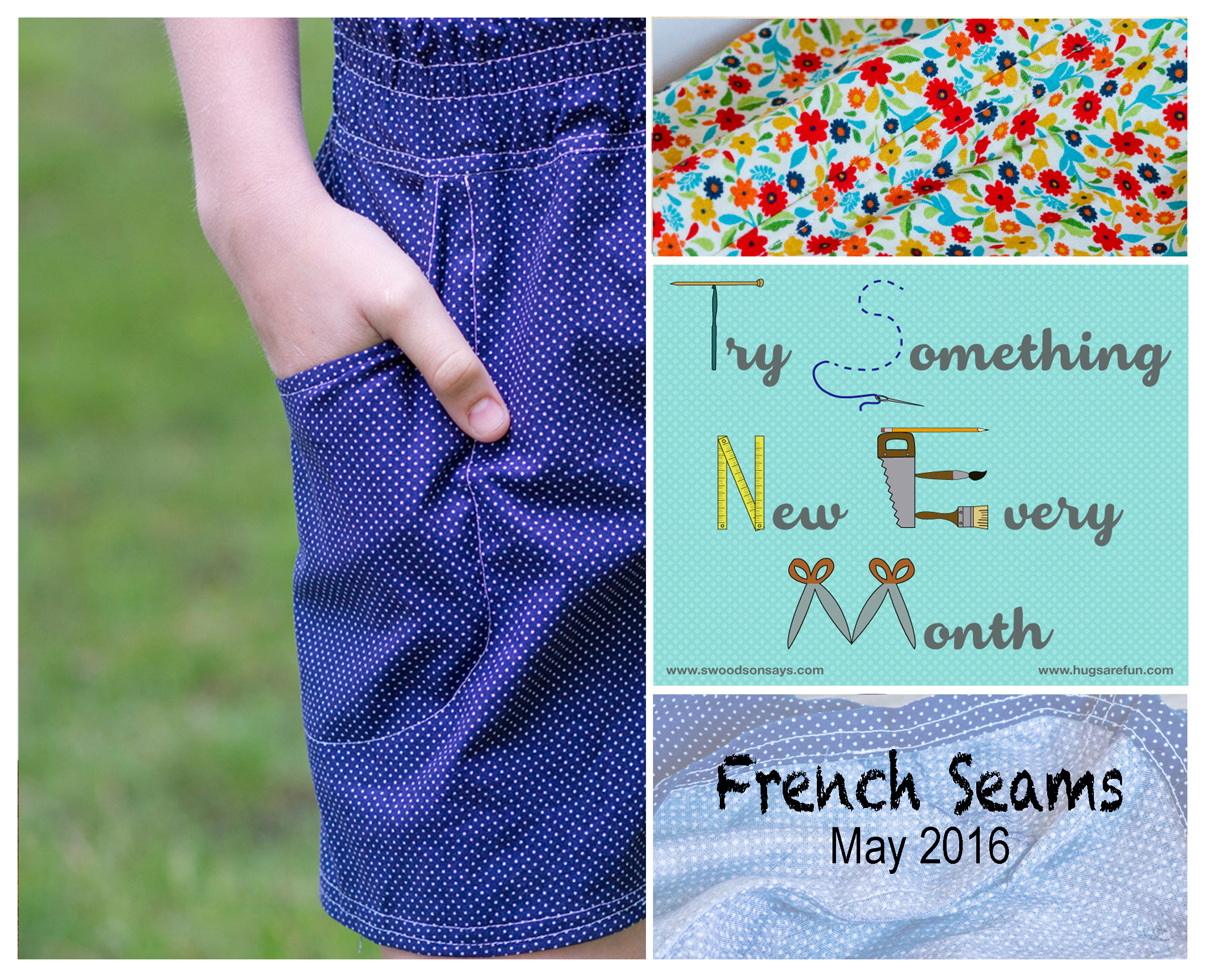 I ran across Stephanie's and Rebecca's co-hosted project, Try Something New Every Month (TSNEM) for 2016, in December, and I decided to participate because there are a lot of sewing techniques I have never tried and would like to.  You can read my original post talking about the project HERE, and the post that lists what projects I'm going to try each month HERE.
Last  month my TSNEM project was hand beading, and I used the project to add embellishments to a medieval inspired dress I made for the LARP group Todd and I belong to.
This month's project is French Seams, so I didn't have a specific item I am going to use to try this technique.  I recently tested the Parkside Shorts + Skirt pattern for Caroline Hulse at Sew Caroline, and I decided that would be the perfect item to try with.
I was testing the XS size, so I made both the shorts and skirt for my youngest daughter, Reagan.  Incidentally, she loves them, and I loved making them!  They are a project that would be great for those just learning to sew, but there are also elements that can be added to challenge the more seasoned seamstress.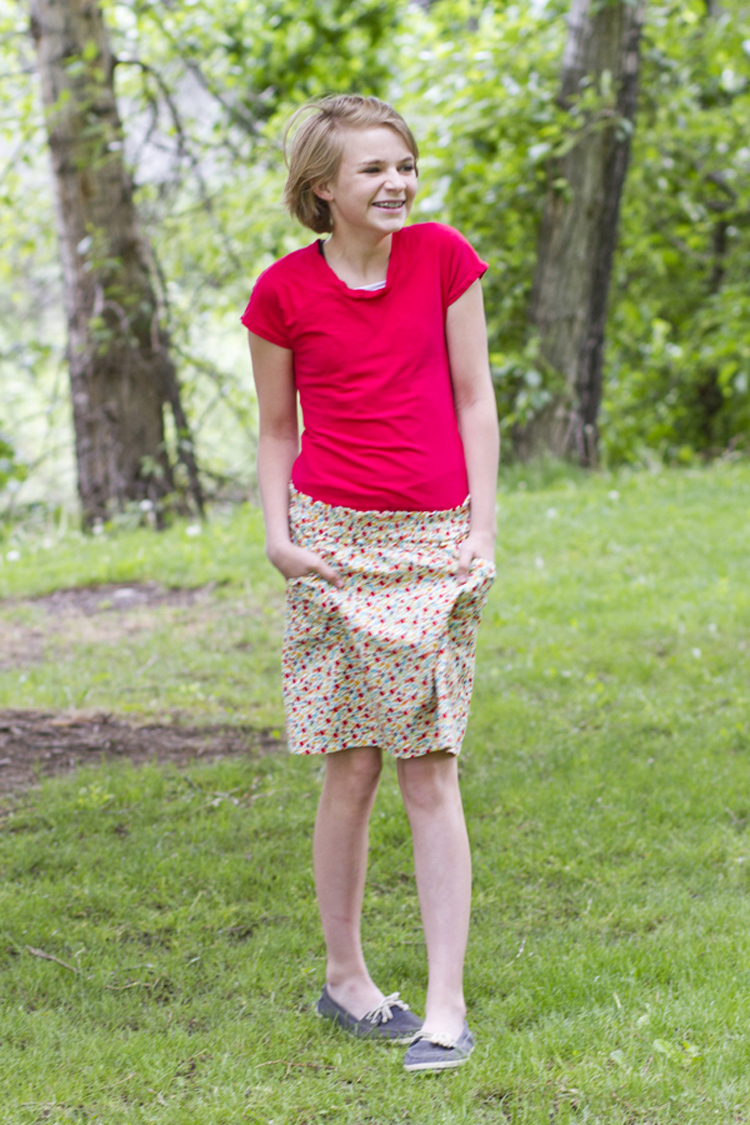 The seaming on the floral fabric of the skirt is much harder to see than it is on the shorts, but it is there.  After finishing the side seams, I pressed them towards the back of the skirt and then top stitched 1/4″ away from the seam.  I think the topstitching adds a nice little detail to the finished skirt.  Though I just noticed the little bit of boogered-up thread at the hem – oops (boogered-up is totally an industry term 🙂 ).
I followed the same technique for the shorts, but in addition to top-stitching the seam down after finishing it, I also topstitched on the original seam line so there was a double-line of stitching at the side seams.  I love how the stitching contrasts with the navy polk-a-dot print and adds a little something to the shorts.
All in all, I'm really happy with how easy French Seams were to master, but to be honest, I kind of feel like a cop-out because they really weren't very challenging.  I have decided that in order to "make-up" for that, I will try to use them on all the projects I'm currently working on.  Next month my challenge is to make and use piping, which I am really excited for!  I can imagine all the possibilities once I master the technique!
This French Seam project is my eighth finish out of many I have on My Finish-A-Long Quarter 2 Project List.  I love the motivation I have given myself by participating in the FAL!